How industry members work with us
Our industry partners bring considerable expertise in discovering and developing new methods of prevention, early detection and treatment of diseases and health conditions. By making Our Future Health resources available to researchers both from academia and industry, we aim to help accelerate the discovery and development of innovative diagnostics and treatments.
Our industry partners also contribute funding. We have announced £160 million funding from leading life sciences companies that are investing in and providing their expertise to support the design and successful delivery of Our Future Health. Our Founding Industry Members are: 
The terms of our partnerships with industry members 
We have agreed to specific terms with industry partners that recognise their investment in and support to develop Our Future Health from its early stages:
During the early years of the programme, our industry partners will be the only large commercial organisations that are eligible to apply to use Our Future Health resources for research. Other researchers such as those in smaller companies (SMEs) or non-commercial organisations like universities will not be affected. Industry partners will apply to our Access Board for approval to conduct research in the same way as other researchers. All researchers, whether they are employed by universities, government, the NHS, charities or companies, will be held to the same standards.
Industry partners, as well as other researchers that use Our Future Health, will be given time to analyse and interpret the findings of their research and assess their significance. The majority of researchers will then return a copy of their results to us. This means that Our Future Health will constantly grow in breadth and depth, which will benefit other researchers in future.
Researchers may profit from discoveries they make using Our Future Health resources. Our industry partners have agreed to make reasonable efforts to ensure that innovations developed using our resources are made available in the UK to benefit NHS patients.
Industry partners will be represented on our Founders Board . The Founders Board will provide guidance on the scientific and technical aspects of Our Future Health; help us to identify emerging challenges and opportunities; and help to make the programme valuable to as many researchers as possible. The Founders Board will be able to nominate experts to sit on other advisory boards established by Our Future Health to ensure that we can benefit from their expertise across the full breadth of the programme.
For opportunities to partner with Our Future Health, please email us at partnerships@ourfuturehealth.org.uk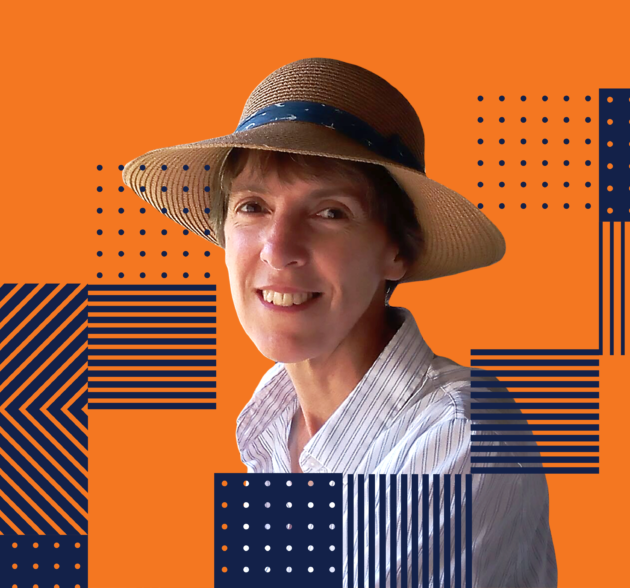 'I wouldn't be here without the NHS – I wanted to give something back'
Joanne Foden speaks about the cancer treatment that saved her life – and led to her joining Our Future Health three decades later.
Read Joanne's story
Learn more about taking part