The Board of Trustees
Our Trustees are ultimately responsible for all aspects of the charity's business, including its strategic leadership, policies, activities and assets. They serve on the Board in a voluntary capacity, and delegate specific matters to sub-committees and the executive staff.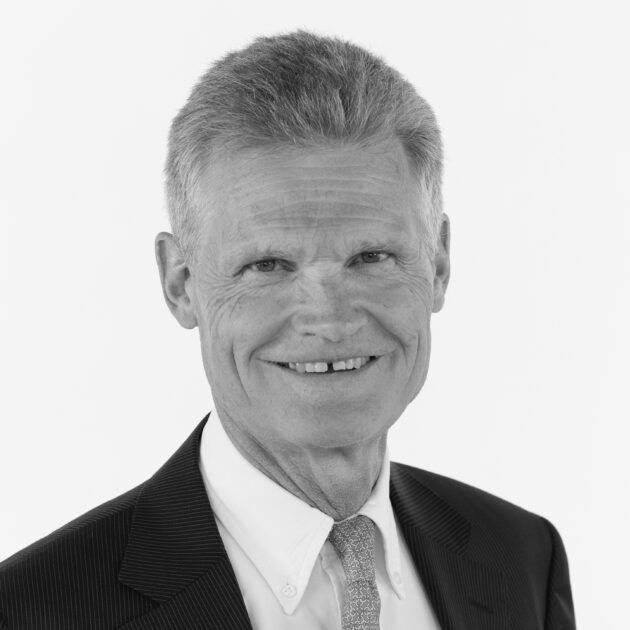 John Bell
Professor Sir John Bell GBE, FRS is Regius Professor of Medicine at Oxford University.  He served as President of the Academy of Medical Sciences from 2006 to 2011 and chaired the Office for the Strategic Coordination of Health Research until 2017.   His research interests are in the area of autoimmune disease and immunology where he has contributed to the understanding of immune activation in a range of autoimmune diseases.  In 1993, he founded the Wellcome Trust Centre for Human Genetics, one of the world's leading centres for complex trait common disease genetics.  In 2008 he joined the Gates Foundation Global Health Advisory Board which he has chaired since 2012.  He is Chair of the Rhodes Trust.  In December 2011, Sir John was appointed one of two UK Life Sciences Champions by the Prime Minister.  He sits on the board of Genomics England Limited and chairs its Science Advisory Committee.  In August 2017, the UK Life Sciences Industrial Strategy, written by Sir John, was published and he has co developed a similar follow up report in 2021 called the Life Sciences Vision.  The reports provide recommendations to HM Government on the long-term success of the life sciences sector. Sir John held prominent roles during the Covid epidemic, including enabling the development of the testing platforms for LFTs and helping to initiate the PCR program nationally.  
Mary Calam
Mary has had a long career in national security, public policy and risk management, across both public and private sectors.  She spent 25 years in UK government, holding senior posts in a range of national security and law enforcement agencies including the Serious Organised Crime Agency and leading the Joint Terrorism Analysis Centre, finishing her government career in the Home Office, latterly as Director General for Crime and Policing.  In 2016 she joined McKinsey & Company's public sector practice, serving global clients in central government, security and justice.  She now works as an independent consultant and board advisor in the law enforcement and national security sector and is a Non-Executive Director of the National Crime Agency and trustee of the Police Foundation.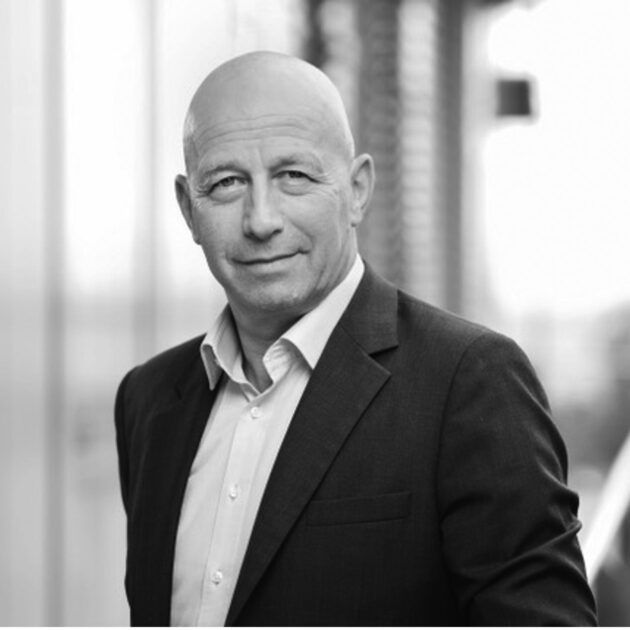 Peter Chambré
Peter Chambré is a Trustee of Cancer Research UK and Chair of Cancer Research Technology Ltd, the commercialisation arm of Cancer Research UK.  He is also Chair of Immatics N.V., a biopharmaceutical company developing new cancer immunotherapy treatments.  He has been a director of a number of public and private healthcare and life science companies, and was Chief Executive Officer of Cambridge Antibody Technology plc prior to its acquisition by AstraZeneca in July 2006.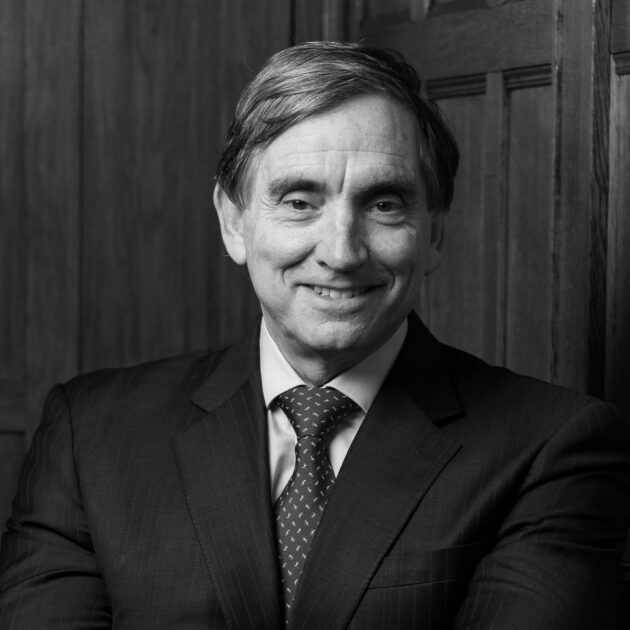 John Deanfield
John Deanfield is Professor of Cardiology at University College London and Director of National Institute for Cardiovascular Outcomes Research (NICOR). His career has focused on the management of heart disease across the lifetime of an individual. He has actively worked towards improvements to cardiology, working on prevention, clinical care and the evaluation of outcomes. As Director of NICOR, John oversees one of the largest longitudinal sets of cardiovascular electronic health records in the world, providing UK-wide data for NHS Quality Improvement, research and public engagement. He has championed the idea of lifetime benefits of sustained management of cardiovascular risk factors and comorbidities.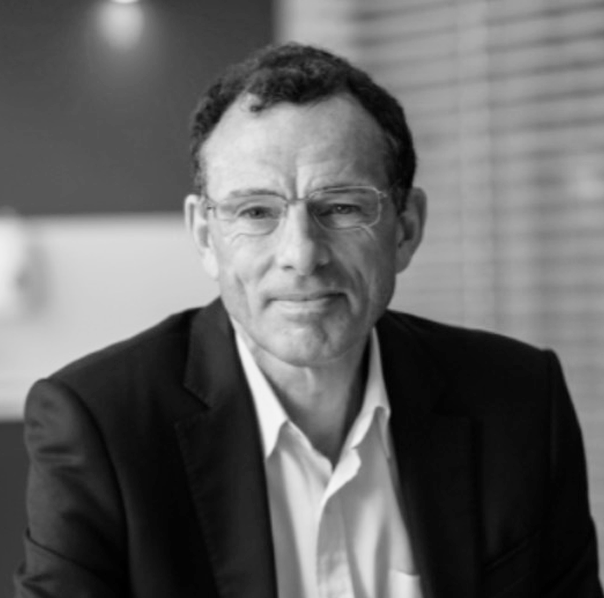 Adrian Hennah
Adrian currently serves as a Non-Executive Director at Unilever, J Sainsbury and Oxford Nanopore Technologies and is an external member of Oxford University Press. Previously, he spent 18 years in CFO roles at three FTSE 100 companies, Reckitt Benckiser, Smith & Nephew and Invensys. Prior to this, he spent 18 years at GSK working in finance and operations roles, including five years on the R&D leadership team of GlaxoWellcome/GSK. He was also previously a Non-Executive Director at RELX, Indivior, Bioventus, Affymetrix, Maxygen, Gray Cancer Research, Watford and Mount Vernon NHS Trust. He has an MA in Law and Economics from Cambridge University.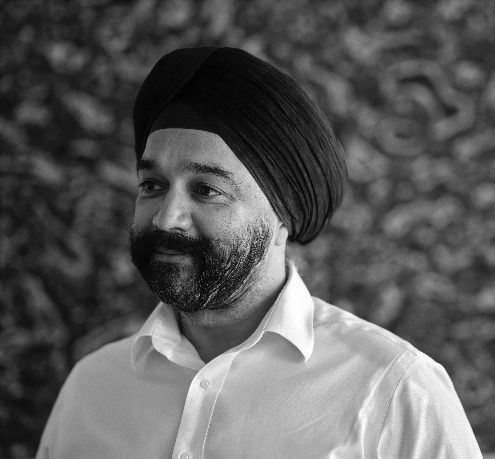 Harpal Kumar
Sir Harpal is the President of GRAIL Europe and leads GRAIL's biopharma business globally. Prior to GRAIL, he was Senior Vice President and Head of Innovation EMEA at Johnson & Johnson. Before joining J&J, Sir Harpal spent more than 15 years with Cancer Research UK, serving as its Chief Executive Officer for 11 years. Before CRUK, he worked with McKinsey & Co, and was CEO of The Papworth Trust and Nexan Group. Sir Harpal received a first-class Masters in Chemical Engineering from the University of Cambridge, and an MBA as a Baker Scholar from Harvard Business School. He is an Honorary Fellow of the Academy of Medical Sciences, Royal College of Radiologists, Association of Cancer Physicians (UK) and St John's College, University of Cambridge. In 2016, he was knighted by Her Majesty Queen Elizabeth II for services to cancer research. He is a member of the Oversight Committee of the Covid-19 National Core Studies.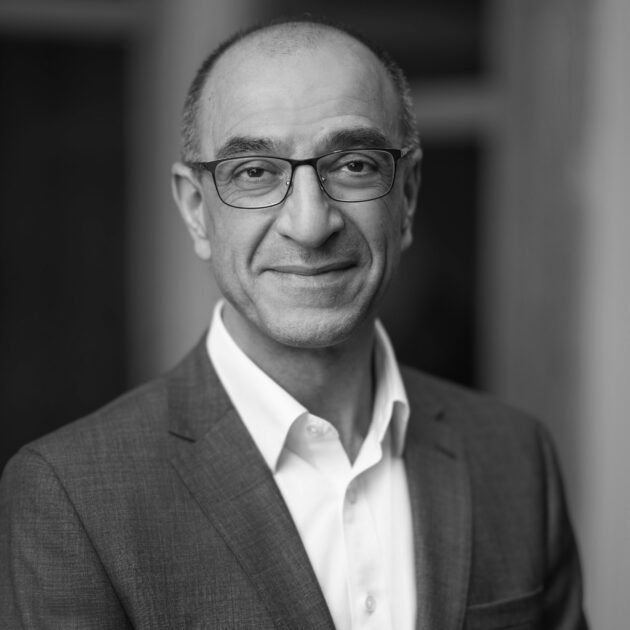 Kemal Malik
Kemal Malik has 30 years of experience in global pharmaceutical research and development. He has been responsible for bringing many innovative medicines through R&D to successful commercialisation. From 2014 to 2019 he served as a member of the Board of Management of Bayer AG, responsible for Innovation across the Bayer group. Prior to this he was Head of Global Development and Chief Medical Officer at Bayer Healthcare for ten years. He began his career in the pharmaceutical industry at Bristol-Myers Squibb, with responsibilities in medical affairs and clinical development.  He is a Non-Executive Director at Syncona and was formerly a Non-Executive Director at Acceleron Pharma. Dr. Malik qualified in Medicine at Imperial College School of Medicine, London. He is a Member of the Royal College of Physicians.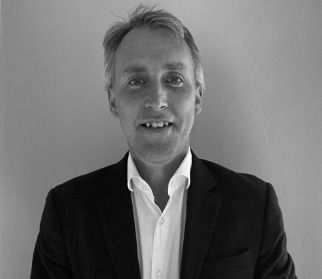 Ciaran Martin
Professor Ciaran Martin, CB is Professor of Practice at the Blavatnik School of Government at the University of Oxford. From 2013 to 2020 he headed the UK Government's cyber security operations, founding and then leading the National Cyber Security Centre, part of the intelligence and security agency GCHQ, on whose board he sat. A graduate of Hertford College, Oxford, he held senior positions in the UK Civil Service for fifteen years.

Sally Osman
Sally is former Communications Director for Her Majesty The Queen and the BBC. She led communications for SONY Europe, Sky and channel 5, all during periods of change, innovation and crisis, often under intense reputational and political pressures and public/media scrutiny. Now a Senior Advisor at global consultancy Teneo and business coach, Sally is a board member of the Courtauld Institute of Art and the English National Opera.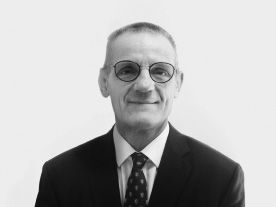 Timothy Peakman
Tim Peakman is Chief Clinical Operations Officer at Protas and is responsible for the efficient establishment and operation of trials. Before joining Protas he worked at University of Leeds as Chief Operating Officer and for 14 years at UK Biobank as Deputy Chief Executive helping to establish and run this study involving 500,000 participants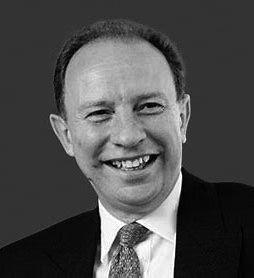 Richard Sexton
Richard is a Fellow of the Institute of Chartered Accountants and was a partner in PricewaterhouseCoopers LLP (PwC) from 1992 until 2018, where he was lead partner on a diverse range of FTSE 100 and Fortune 500 clients. He also held a number of senior management roles in PwC including Vice Chairman, Global Assurance from 2013 to 2018. He is on the board and chair of the audit committee of Northumbrian Water Limited and co-chair of the Value Reporting Foundation.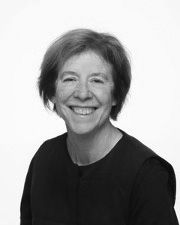 Fiona Watt
Fiona is internationally recognised for her research on stem cells. She trained as a cell biologist at the University of Oxford and MIT and runs a research laboratory at King's College London. She was Executive Chair of the Medical Research Council from 2018 to 2022 and is currently Director of the European Molecular Biology Organisation.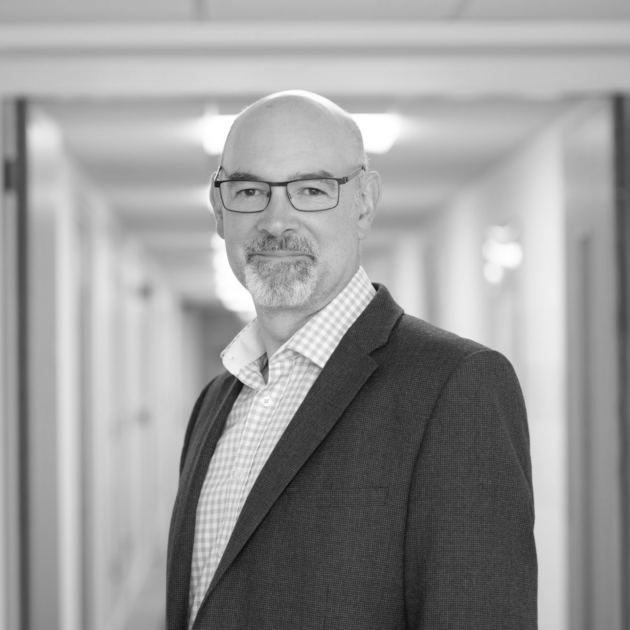 Guy Woolley
Guy Woolley is Director – Industrial Strategy Challenge Fund (ISCF) Governance & Deputy Programme Director in UK Research & Innovation. Guy has worked at Innovate UK since 2014, joining as Head of Process Improvement and Business Change. He then took on the role of Deputy Director Programme Management Office, supporting the creation of UK Research and Innovation to bring the 7 research councils, Innovate UK and Research England into a single organisation, and then Director for Major Programmes Governance at Innovate UK. Before joining Innovate UK, Guy was the General Manager of a UK and EU packaging business. Prior to this, he worked in various sectors including telecoms, consultancy and pharmaceuticals, holding roles in process improvement, programme delivery and product development. Guy is a trained industrial chemist and studied for an MBA at Bath University. He is also a Lean Six Sigma Black Belt.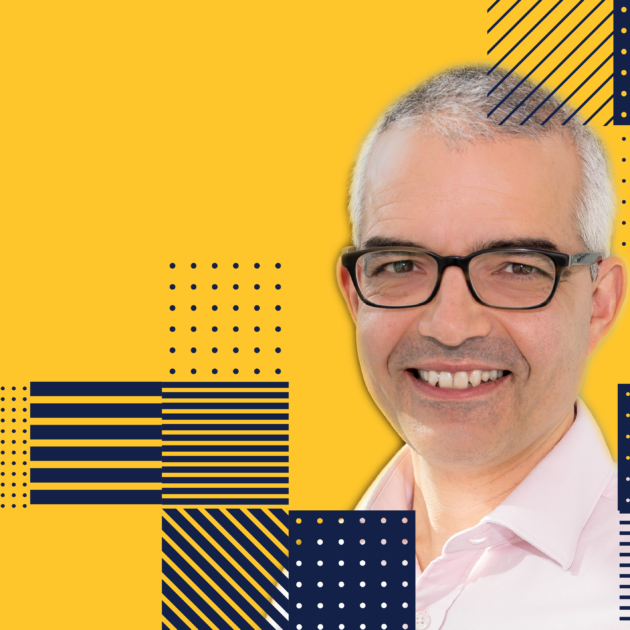 'Our Future Health can be the next great success story'
As Our Future Health launches a hub in Birmingham, local rheumatology researcher and clinician Professor Karim Raza speaks about the game-changing power of our programme .
Read Professor Raza's story
Learn more about taking part