The Mayor of Sutton on why she's supporting Our Future Health
News – 6 April 2023
After volunteering for our programme, Mayor Trish Fivey visited a mobile clinic to encourage others to sign up
The Borough of Sutton Mayor, Trish Fivey, visited Our Future Health's mobile clinic in Sutton to meet staff and praise the initiative.
Mayor Fivey, who had already signed up to the health research programme, commended its focus on the future of healthcare and the prevention of major diseases.
"This research is important for the NHS," she said at the site on Oldfields Road when she visited on Friday 31 March. "It will help prevent illness. Future-proofing the health service via research like this will ultimately help prolong people's lives. It's a great way forward."
Mayor Fivey joined Our Future Health herself, two weeks ahead of her Sutton visit, after receiving her invite in the post. "I signed up straight away," she said. "What drew me in was the fact that it's helping the future of health, in particular cancer and dementia."
She applauded the simplicity of the sign-up process. "It was easy – I scanned the QR code on the invite and it took me straight to the website where I entered the date I was available for the appointment. I did it all on my mobile phone."
The Mayor booked her appointment at the nearby Croydon Centrale clinic, as the Sutton mobile unit was fully booked. "I went along to the clinic and found it to be well-organised with no queues. I went straight into the cubicle, and the healthcare assistant was really friendly. She took my blood sample, recorded my blood pressure and cholesterol and the results were given to me to take away.
"The entire process was no hassle whatsoever. I'd rather know what's ahead of me rather than burying my head in the sand."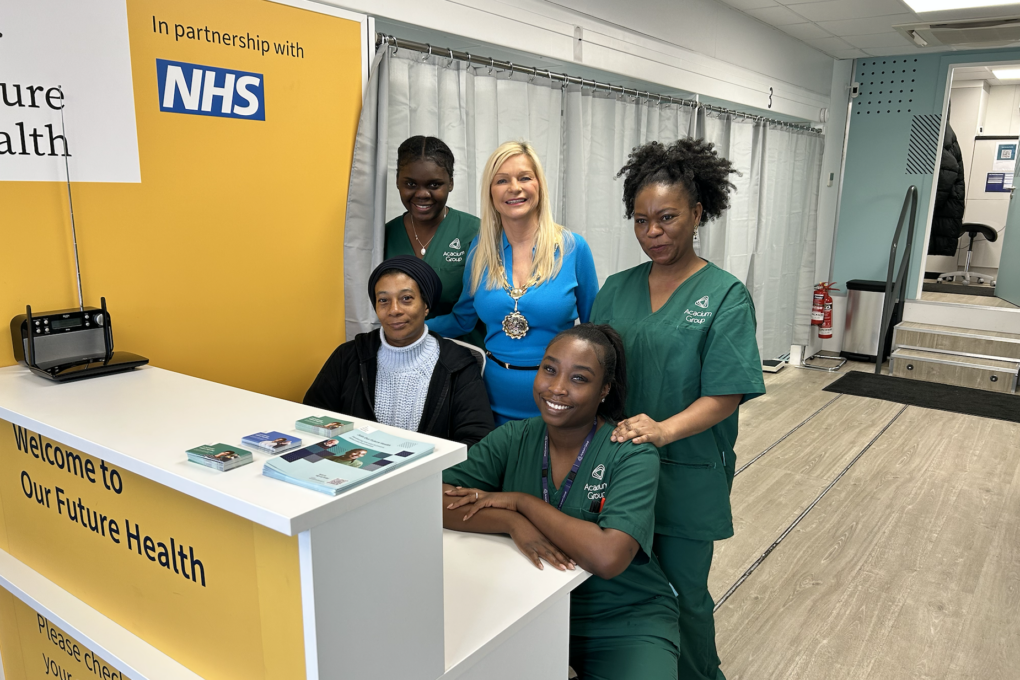 Mayor Fivey was heartened to hear that the Sutton clinic had been busy throughout its time in the Tesco car park, where it was easily accessible and convenient to people doing their grocery shopping. She appealed to those who haven't yet joined to follow her lead. "I'd encourage all local residents to sign up. It's really worthwhile. You've got nothing to lose."
She ended her visit by highlighting the fact that for the research to be a success, it requires a diverse range of participants to take part. "I'd advocate people of all ages, all ethnic backgrounds and all social backgrounds joining – it's important for the research that we get a wide variety of different people.
"This is a really good thing that Our Future Health is doing," she added. "It's a good opportunity for people to come along and get some tests done, and it's free. We're lucky to have this, as the research may help prevent future health issues."
The Sutton mobile clinic has now moved to Bromley, where it's located at Bromley North Station, Northside Road, BR1 3NN.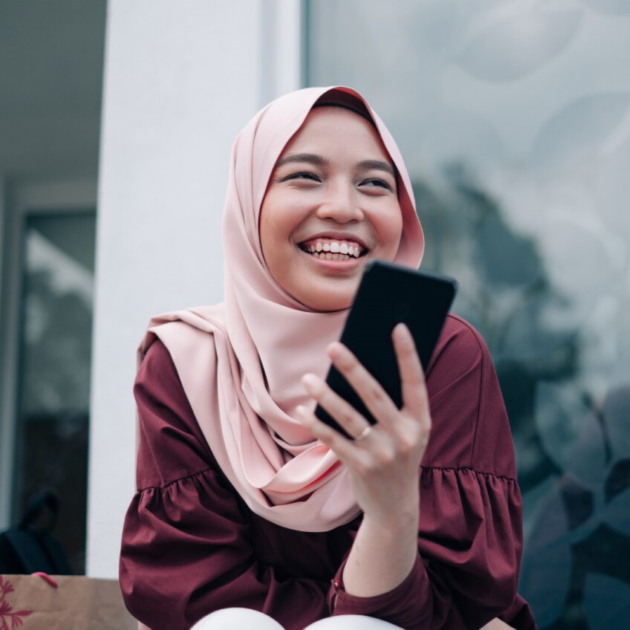 Let's prevent disease together
By volunteering for Our Future Health, you can help health researchers discover new ways to prevent, detect and treat common conditions such as diabetes, cancer, heart disease, stroke and Alzheimer's.
Find out more
Join Our Future Health now