We're opening seven days a week – and offering 50,000 appointments in May
News – 26 April 2023
Our Future Health is providing appointments at more clinics than ever before, as our health research programme extends into new regions of the country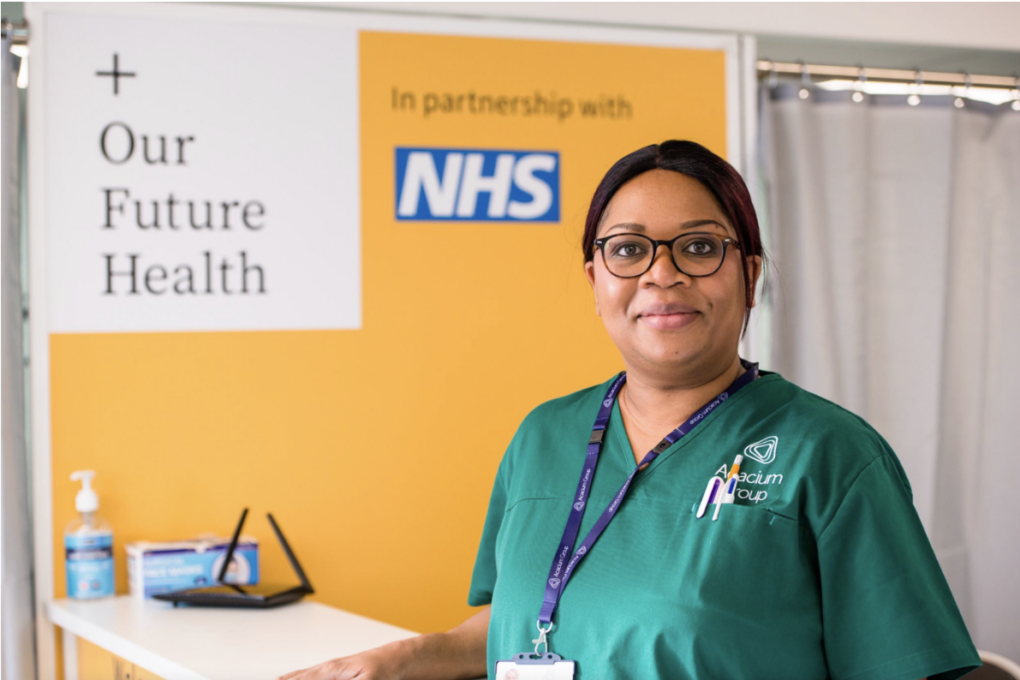 It all started with a flurry of letters and six clinics. When Our Future Health launched to the public last year, we invited people to attend appointments at clinics located in just a few city centres. Since then, in less than a year, we've opened clinics in more than 60 locations, and welcomed hundreds of thousands of volunteers to our programme.
Our clinics now spread across eight regions, including the South West of England – our newest region, thanks to our recently opened Bristol site. It means that in May, we'll be able to provide over 50,000 appointments a month, offering opportunities for new communities to help people live healthier lives for longer.
Today, 39 clinics are open for appointments – and that figure will rise to 50 by the end of May. We are also expanding our services on weekends, with convenient Saturday appointment slots. These are available alongside our existing Sunday availability, making us a seven-day operation.
New locations include city centre clinics, including those recently opened in Liverpool, Nottingham and Sheffield, and our five mobile clinics, which travel the country offering appointments in supermarket car parks. Our mobile clinics are currently located in Corby, Chorley, Ripon, Brent and Bromley.
On top of that, this month we have clinics open in 30 Boots stores on high streets up and down the country, from Portsmouth to Bradford.
You can see the locations of our various clinics using the below map, which shows sites that are open or coming soon. We plan to open more clinics, in more places, over the coming months and years.
The North West leads the way
Communities around the country are making the most of appointments in their areas. For example, 30,000 volunteers have already signed up to Our Future Health in the North West of England, making it the region where we've provided the highest number of appointments per site. London leads the way for the most overall appointments – 43,000 – thanks to fact that 22 clinics have provided appointments over the past nine months.
"We're excited to be offering appointments to so many different communities across the UK," said Dr Raghib Ali OBE, Chief Medical Officer at Our Future Health. "By making it easy to take part, we hope to have a large, diverse cohort of volunteers who can help us make discoveries that can benefit everyone."
Sean Brady, 52, a train conductor from Bootle, was impressed by our Liverpool clinic's central location. "I finished work at Liverpool Lime Street train station and walked straight over to the Our Future Health clinic – the location's great for people travelling in and out of the city centre."
Dylan Holcroft, 27, an insurance broker who lives in Aintree but works in Liverpool, echoes Sean's sentiments. "It's really convenient for me as my office is round the corner. I booked an appointment for the day I was planning to be in the office and it only took 20 minutes out of my lunch break."
Dylan says he keeps a watchful eye on his health, as his father had a heart attack two years ago. "I'd never had my cholesterol checked before, so I signed up to learn more about my health. The results from my appointment here today have put my mind at ease."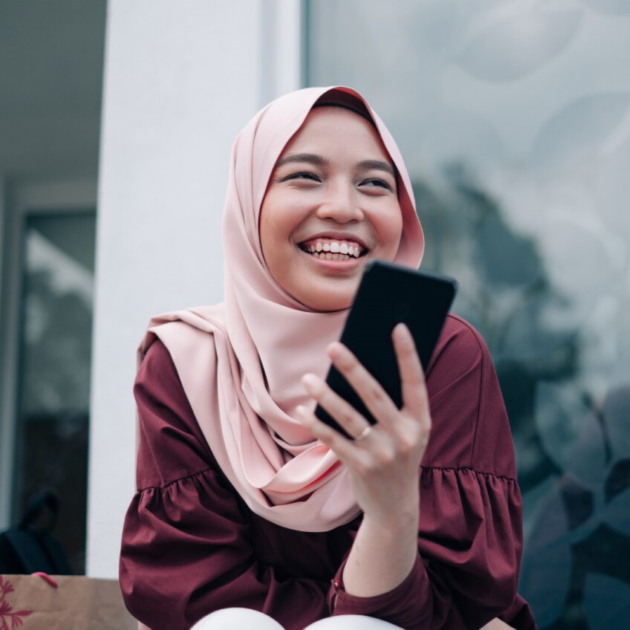 Let's prevent disease together
By volunteering for Our Future Health, you can help health researchers discover new ways to prevent, detect and treat common conditions such as diabetes, cancer, heart disease, stroke and Alzheimer's.
Sign in to book
Join Our Future Health now