The Lord Mayor of Bradford: 'Take part in Our Future Health to help the NHS' 
News – 30 March 2023
Lord Mayor Martin Love highlighted the benefits of joining Our Future Health while visiting our mobile clinic in Bradford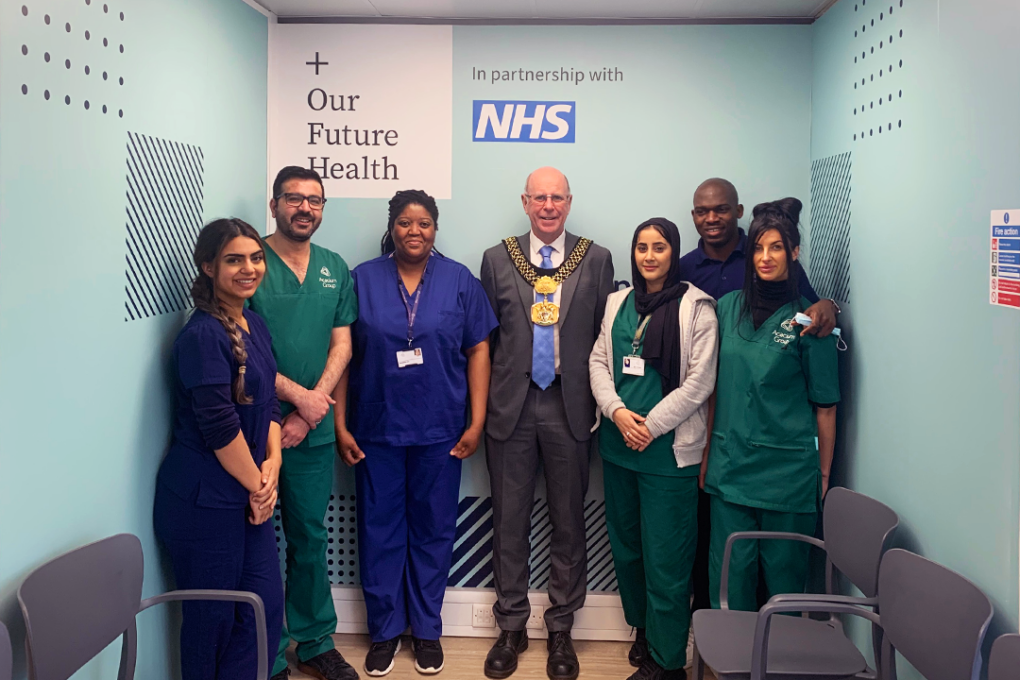 The Lord Mayor of Bradford, Martin Love, dropped into our Bradford mobile clinic to find out more about Our Future Health and encourage his local community to get involved.
Mayor Love visited the busy clinic, which is based in the Tesco supermarket car park on Great Horton Road, on the morning of 29 March. "I'm really impressed by the facility and what Our Future Health is doing," he said. "It's important that we have this sort of research so that in the future, the NHS can use the data to assist with public health issues."
He was particularly keen to encourage his local community to take part. "I'm glad Our Future Health is doing this in Bradford," he said. "It's well-known that the region has more health problems than many other areas. Hopefully, this will provide more data to enable the NHS to target its efforts in the right places and help people improve their lifestyles." 
Our Future Health's aim is to recruit up to five million volunteers by 2025, so that people can live healthier lives for longer. Having launched to the public in the summer of 2022, the programme recently reached the milestone of 300,000 consented volunteers.
"As it's an ongoing project, we'll be able to identify health trends going forward," said Mayor Love. "Prevention is always better than the cure."
During his visit, the Lord Mayor paid tribute to the hard-working clinic staff. "They're all extremely committed to what they're doing – it's very impressive."
The healthcare assistants at the clinic see each volunteer at a booked appointment time. During the appointment, volunteers have some physical measurements taken, as well as donating a small sample of blood. Mayor Love praised the fact that each volunteer is offered on-the-spot results for their blood pressure and cholesterol levels, as it means they may learn something new about their health.
"One member of staff told me they saw a volunteer today who found out that they had cholesterol problems they weren't aware of," said Mayor Love. "Now that person can take action to deal with the issue. If they hadn't volunteered, they wouldn't have known. It's always better to know." 
He appealed to Bradford's diverse community to get involved with the research, especially while the mobile clinic is in the area. "It's important that the project attracts people from all ethnic and cultural backgrounds in order to be fully representative of Bradford's diverse population," he said. "The clinic is right in the heart of the community on Great Horton Road, so it's convenient and easy to get to. 
"Please, please do take part – it can help you identify potential health problems that you may have, as well as being a great contribution to the NHS, allowing it to function better."
The Bradford mobile clinic is located at Tesco Extra, Great Horton Road, Bradford, BD7 4EY until 7 April, when it will move to a new location. To book your appointment today, click on the button below.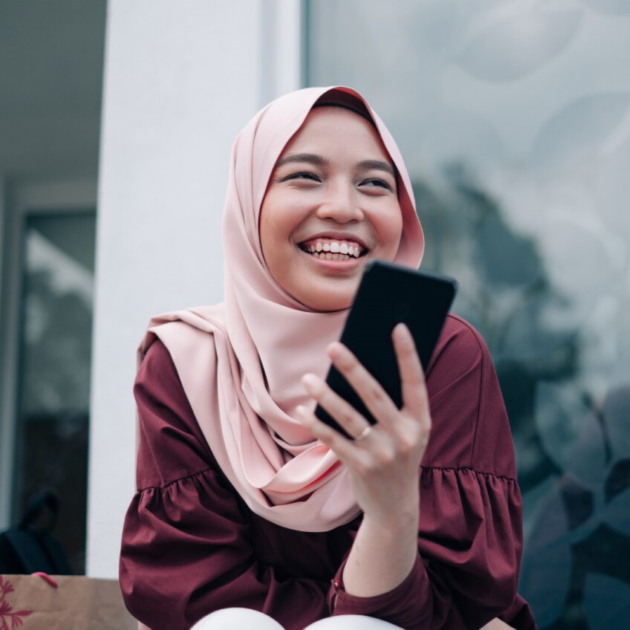 Let's prevent disease together
By volunteering for Our Future Health, you can help health researchers discover new ways to prevent, detect and treat common conditions such as diabetes, cancer, heart disease, stroke and Alzheimer's.
Find out more
Join Our Future Health now