Professor Richard Simcock: 'The size and ambition of Our Future Health is extraordinary'
Spotlight – 6 October 2023
The breast cancer specialist and Chief Medical Officer at Macmillan Cancer Support explains why he's encouraging people from all backgrounds to join our programme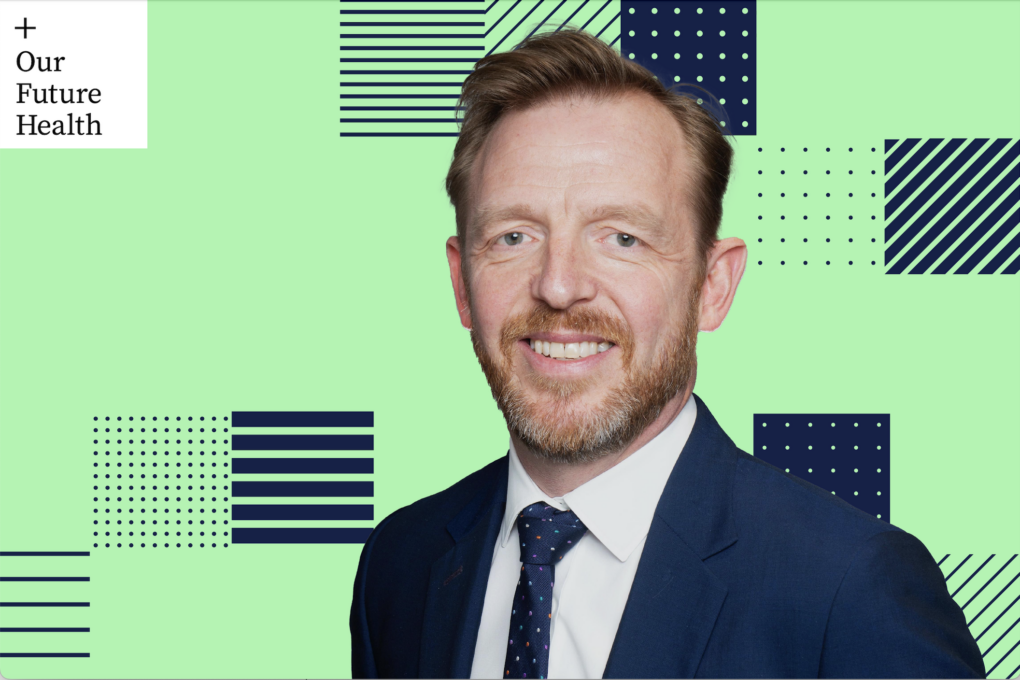 Professor Richard Simcock has just finished his rounds at University Sussex Hospital. Richard specialises in treating breast cancer, but this week he's been working across various cancer wards. "It's a sobering experience," he says. "You get an insight into the number of people affected by cancer."
While each patient requires their own course of treatment, Richard says one thing is constant. "The earlier we treat people, the better. It's much easier for me to help cure cancer when it is identified at an early stage, rather than when it is at a more advanced stage. The same applies for all my colleagues who treat lung cancer, colon cancer, and prostate cancer."
It's why Richard is encouraging people to follow his lead and volunteer for Our Future Health. He joined at Boots Pharmacy in Brighton in August, because he believes that our resource will help researchers to identify the people who need doctors' help sooner.
"Our Future Health could lead to discoveries that make earlier detection of cancer possible," he says. "It would result in better health outcomes for all the patients I see."
A new era of cancer treatment
Richard, who also works as Macmillan's Chief Medical Officer, says that recent advances in breast cancer healthcare show why it's important that Our Future Health collects genetic data from our volunteers.
"Breast cancer is one of the cancers where we have begun to understand genomic risks very well," he explains. "Genomics is the study of the genetic sequence. By looking at a cancer patient's genetic sequence, doctors can treat people more effectively.
"When we see people affected by breast cancer, it's common now for us to look at the genomics of their tumour to better understand how we might treat it. It means healthcare can be tailored for that person."
"It's a very modern way of practising breast oncology and we couldn't have arrived here without research programmes like Our Future Health."
In the future, Richard hopes that researchers will use our volunteers' data to better identify people who are at risk of developing cancer, so doctors can prevent the disease from taking hold. He says that it's important people from all backgrounds join our programme, so that researchers can spot trends across all communities equally. For example, black women have a higher rate of triple negative breast cancer.
"With the help of Our Future Health, we can develop better early warning systems. The Holy Grail is to reach a point where we can prevent cancer altogether."
"As a breast cancer doctor, my ambition is to be redundant – completely useless from a medical point of view. If Our Future Health makes that happen, I'd be delighted."
The science of large-scale studies
Part of Richard's excitement about Our Future Health stems back to his medical training.
He remembers learning about the Framingham Heart Study – a long-running study that began in the 1940s with just over 5,000 participants. By looking at peoples' lifestyles and tracking who went on to develop cardiovascular issues, Framingham uncovered the role that exercise and diet play in preventing heart disease. Today, its discoveries are considered common medical knowledge.
Richard was hugely impressed by the ambition and the quality of data from Framingham. "By the time I was learning about it, we were using the data to better understand risk factors for cardiac disease.
"Now I look at Our Future Health and it's the Framingham study 1,000 times over. Our Future Health will have up to five million participants – and it's not just looking at one disease, it's looking at multiple variables.
"It blows other studies like this out of the water. The ambition of Our Future Health is extraordinary."
'We all have a part to play'
To anyone thinking of taking part, Richard's message is this: "Do it for yourself, do it for others and do it because it's easy."
"I found signing up to be very easy – and there's a personal benefit. You get to learn about your blood pressure and cholesterol levels, which may help you.
"Most of all, this is an opportunity to be part of something exciting for the future of science. As one of five million volunteers, you're playing an important role. This is a machine of many parts, and we all have a part to play."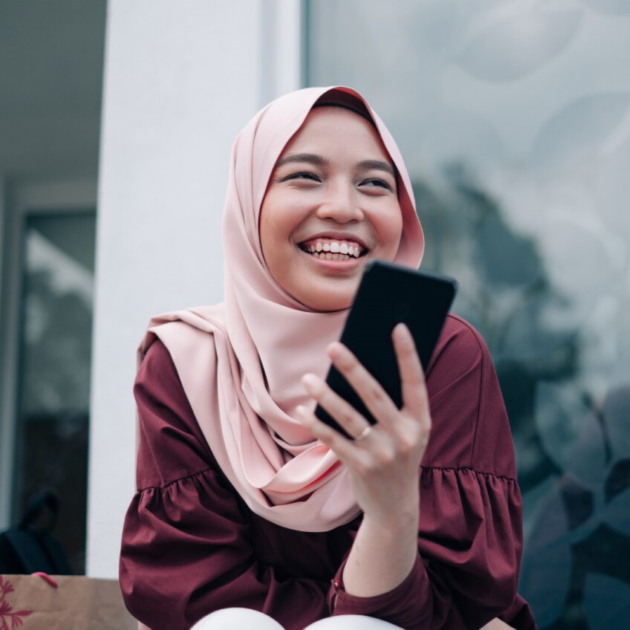 Let's prevent disease together
By volunteering for Our Future Health, you can help health researchers discover new ways to prevent, detect and treat common conditions such as diabetes, cancer, heart disease, stroke and Alzheimer's.
Find out more
Join Our Future Health now