Our Future Health signs first sports partnership with Last Man Stands 
News – 24 August 2023
Last Man Stands, the world's largest and widest reaching amateur T20 cricket league, has joined forces with Our Future Health to create a new sports partnership.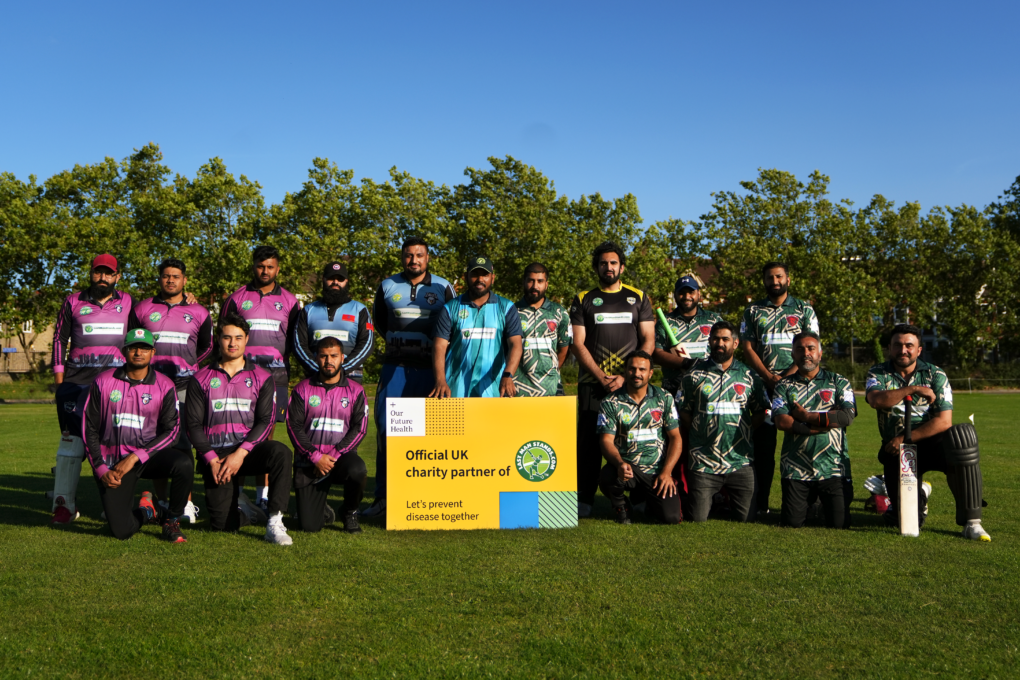 The partnership brings together the world's largest amateur cricket league with the UK's largest health research programme. Last Man Stands has around 20,000 players each year in England, spanning most major cities, and offers a significant new outreach opportunity for Our Future Health.  
To make discoveries that can benefit everyone, Our Future Health, in partnership with the NHS, is aiming to create a picture of the nation's health that reflects the entire UK population. A large number of players and supporters within the Last Man Stands community are from a South Asian background, making this partnership incredibly valuable as an opportunity to engage those who have previously been underrepresented in health research.
Last Man Stands
In the Last Man Stands league the matches are 2 hours long with 8 players on each side, purposefully designed to cater for all abilities and to fit in with people's busy lives. Every match is live scored online, with some games now live-streamed across the world.
Dr Raghib Ali, CEO and Chief Medical Officer at Our Future Health, said: "We are delighted to be working with Last Man Stands in our first sports partnership. By joining forces, we can reach even more people, particularly those from communities that have traditionally been underrepresented in health research. This will help us to build a programme that truly reflects the UK, so that new discoveries can have a positive impact on the health of the whole population."
Wayne Greve, Co-Founder of Last Man Stands, commented: "Partnering with Our Future Health in the UK for such a positive cause was an easy decision for us. Both organisations have a mission to help people lead healthier lives. If we can play our part in spreading the word and shining a light on this important programme to our UK players, their families and communities, we'll be thrilled."
Learn more
Find out more about our partnerships.