Our Future Health hits 100,000 volunteers
News – 9 December 2022
To mark the historic milestone on our journey to five million participants, we went to our hub in Croydon and spoke with members of the public as they signed up to the UK's largest ever health research programme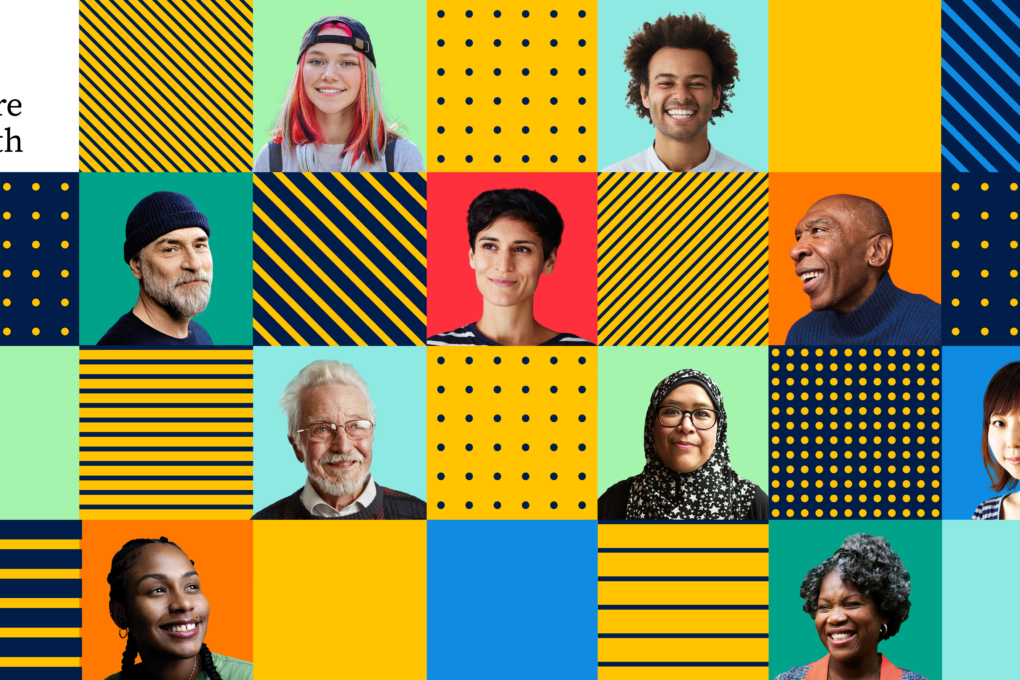 Thursday the 8th of December 2022 marked a significant moment for Our Future Health. It's the day we saw our 100,000th volunteer sign up.
The number comes barely five months after we went live to the public with a pilot of our programme in four Boots pharmacies; and just over two months since we opened our first regional hub in Leeds.
Since then, we've continued to expand the ways in which members of the public can join, with 23 sites offering appointments across Greater Manchester, East and West Midlands, West Yorkshire and London. As a result, as of this month, we're seeing more than 1,000 people attend appointments across the country every day.
We believe that few – if any – health research programmes have ever recruited volunteers at such a consistently high rate. And the good news is that, if you've yet to join Our Future Health – or you've previously booked and then missed an appointment – we still have availability at many locations before Christmas. Simply log on to your account, or create one here if you don't already have one, to find a slot.
Inside our Croydon hub
To mark the occasion of our 100,000th consenting volunteer, we spent the day in our Croydon hub, to talk to the people who are helping to create the UK's largest ever health research programme.
"It's a really impressive number," said Tracey Williamson, 61, from Sutton. "It feels good to be one of the first 100,000 participants. I'm glad that I'm part of this. I'm going to persuade my husband to join now."
84-year-old Lawrence Farrugia from Upper Norwood, said: "That's a great number to reach. The more people that take part, the greater the chance of other people having a better life."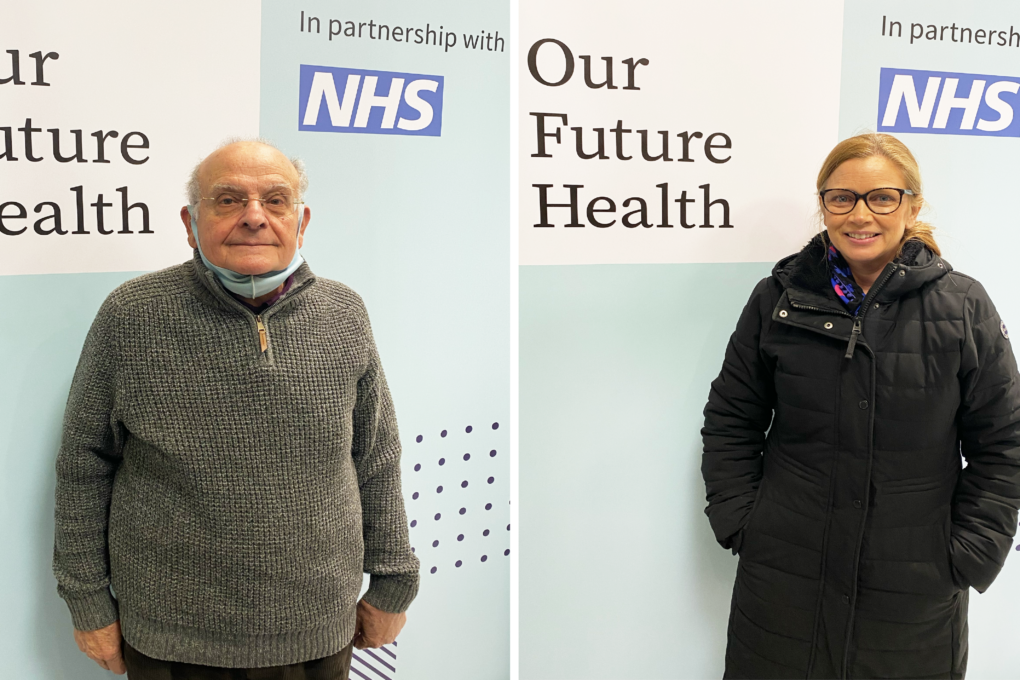 Peace Uwah, 34, works as service delivery lead nurse at Croydon's hub. She said she was amazed to hear the news. "I feel honoured to be involved and happy that I'm part of it. It's a great number – I almost have no words."
'I will do anything to help the NHS'
While we were in Croydon, we asked volunteers to share their reasons for taking part.
Steve Thompson, 52, an IT manager from Croydon, revealed he had brain surgery in his mid-20s following severe epilepsy. For him, being a volunteer in this research is his way of giving something back to the NHS.
"I've been doing as much as I can to support the NHS as it changed my life 25 years ago," he said. "I got care from some of the leading neurosurgeons and specialists in the world for nothing – free at the point of service. So whatever I can do to help the NHS, I will be there."
Kelly Shipsey, 49, from Warlingham, hopes that the research will lead to indicators that will flag up earlier screening for those who might have diseases like cancer. "It would be nice if, eventually, this research links to a genetic pathway or something in your blood that raises a red flag, which then leads to early screening. That is key."
If you would like to join Kelly, Steve and Lawrence in signing up for Our Future Health, click here to begin your registration journey.