Meet the DodgyTickers – the survivors tackling heart disease together
Volunteer Voices – 26 September 2023
After their serious heart problems, these men found football as a way of supporting each other. Now they're joining Our Future Health to stop others suffering too
It's 10am on a Sunday morning in East London and a group of men are stretching by the side of an artificial football pitch.
The picture is one you see every day across the country – although these men have their own story to tell.
They belong to the DodgyTickers, a cardiac rehabilitation and disease prevention exercise and wellbeing programme that supports men and women who are battling serious health issues. Some of the players have had heart attacks, others have multiple stents keeping their arteries open. All are here today to help each other take a step towards good health.
It's why, in the summer of 2023, six people from the programme signed up to Our Future Health. They hope the UK's largest health research programme will improve the prevention and detection of heart disease, so others don't suffer like they have.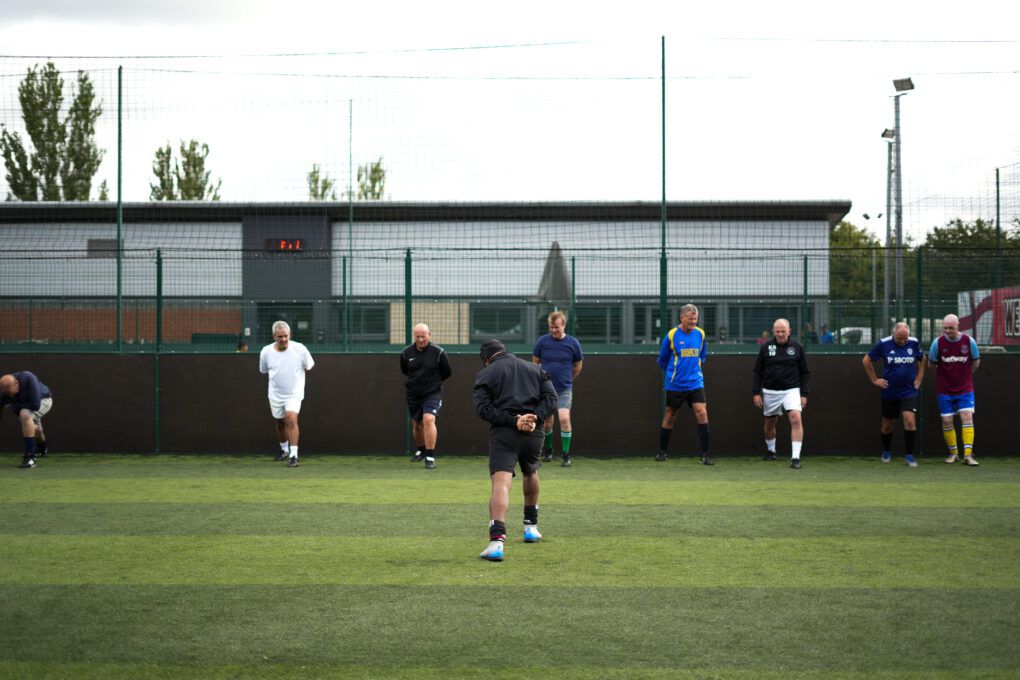 A shared mission
Farooq, 55, is the founder and programme lead for DodgyTickers. An unexpected diagnosis ten years ago changed the course of his life.
"I went for a run-of-the-mill annual check-up, which was offered by the company I worked for at the time. I was one of those people who never took a day off sick. I was expecting to be told 'You're fine, you're in good shape'."
"Instead, the doctor looked at me and said, 'Sit down, I'd like to talk to you.' It was very sobering. I was diagnosed with atherosclerosis, which is a hardening of the arteries caused by a build-up of plaque. I was on the road to a heart attack.
"I've since had 11 operations, to prevent my heart from failing.
"I'm grateful every day for that check-up. Without it, I possibly wouldn't be standing here today."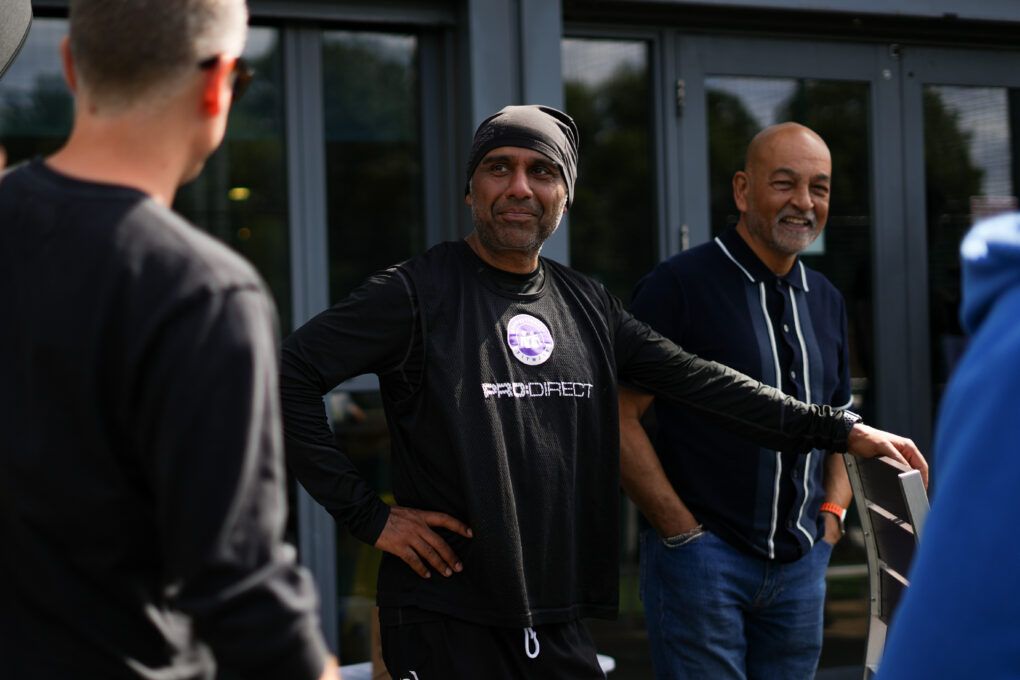 A community that cares
After his diagnosis, Farooq started looking into cardiovascular disease and was shocked to discover that it's the biggest killer worldwide. 7.6 million people live with cardiovascular disease in the UK. It causes 460 deaths each day.
Farooq vowed to establish a support programme, to help others who were going through similar experiences. "I wanted to bring heart patients together so we can support each other in our recovery and beyond."
To remain active, the group participate in an adapted form of football that's both non-contact and accessible for people of all abilities recovering from cardiac events. The friendships formed here mean the group benefit from support for their mental health, too, with certified mental health first aiders amongst the members.
"Friendship is the best thing about the DodgyTickers," says Akhtar, 46, who joined the programme after having a heart attack ten years ago.
"We help each other," says Keith, 62. "I remember a day we were playing and I had to stop because I had chest pain. The guys stopped too. They asked me what was going on and I shared with them that my mum was ill and I was feeling stressed.
"It helped me to deal with what I was going through. I know I can count on any of these guys."
On a mission to help others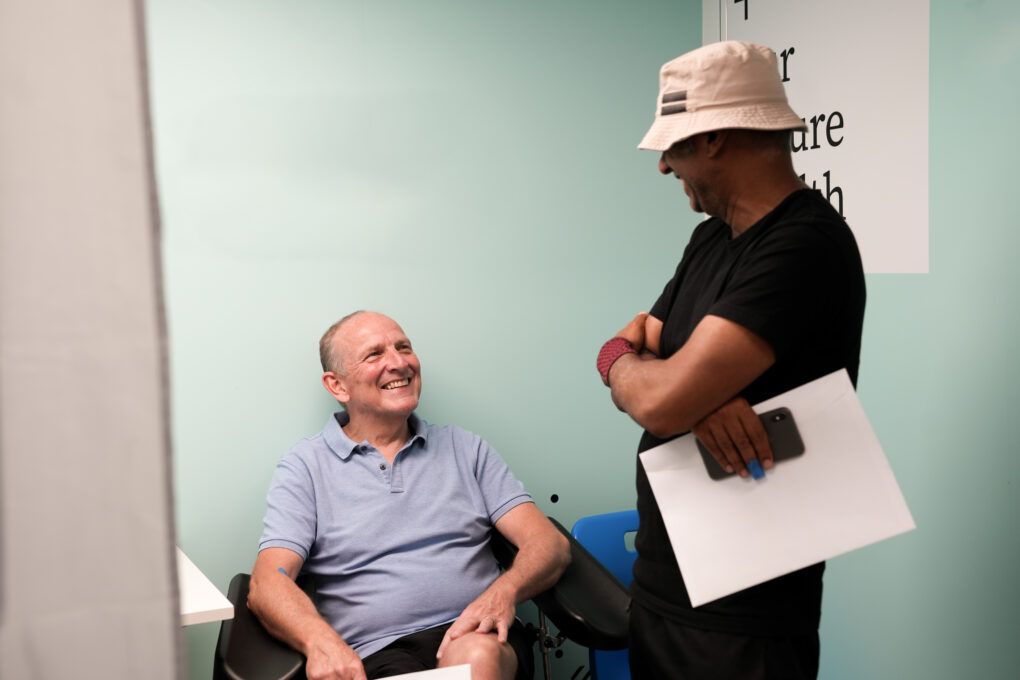 "I created the DodgyTickers programme to support and keep everyone safe," says Farooq. "I'm signing up to Our Future Health for the same reason. I want to help prevent heart disease in everyone.
"Joining Our Future Health helps you too. You might feel great or look great on the outside, but you can take this opportunity to get your cholesterol and blood pressure checked.. You never know what's going on inside your body.
"Look at my experience as a case in point. If I hadn't gone for my check-up that day, I probably wouldn't be here to tell my story."
How Our Future Health will help prevent heart disease
With the help of Our Future Health, researchers will be able to improve the early detection of heart disease, so more people get the help they need before the disease has taken hold.
Our Chief Medical Officer, Dr Raghib Ali OBE, explains his vision for how our programme can revolutionise heart disease healthcare in this article. "In the future, with Our Future Health, doctors will be able to identify the people most at risk of heart disease, at any age, and refer them to have regular checks," he says. "When doctors detect the early signs of the disease, they'll start by advising lifestyle changes. If that doesn't work, they'll consider treatment, like statins and blood pressure drugs."
"In 20 years' time, with the help of Our Future Health, people will know their individual susceptibility to heart disease from the age of 18 and they'll receive tailored healthcare to manage that risk.
"It will mean better outcomes for the patient, and it will be cheaper and more effective for the NHS."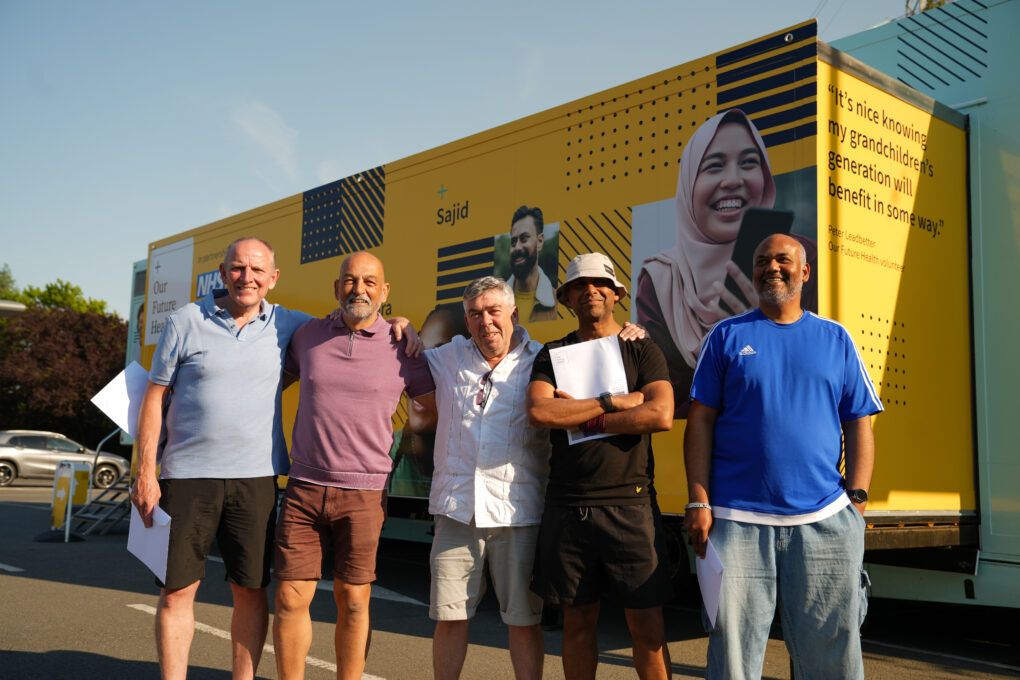 Why wouldn't you join?
Phil, 67, was the first DodgyTicker to join Our Future Health, after receiving an invite through the post. He immediately told his fellow DodgyTickers about our programme.
"Taking part in Our Future Health is a win-win," says the retired taxi driver from Essex. "By getting your cholesterol and blood pressure checked, you're helping yourself and you're supporting research that could help people in the future too.
"Why wouldn't you take part in something as good as this?"
To find out more about the DodgyTickers programme, please visit facebook.com/DodgyTickers or twitter.com/DodgyTickers. You can also find @DodgyTickers on Instagram and YouTube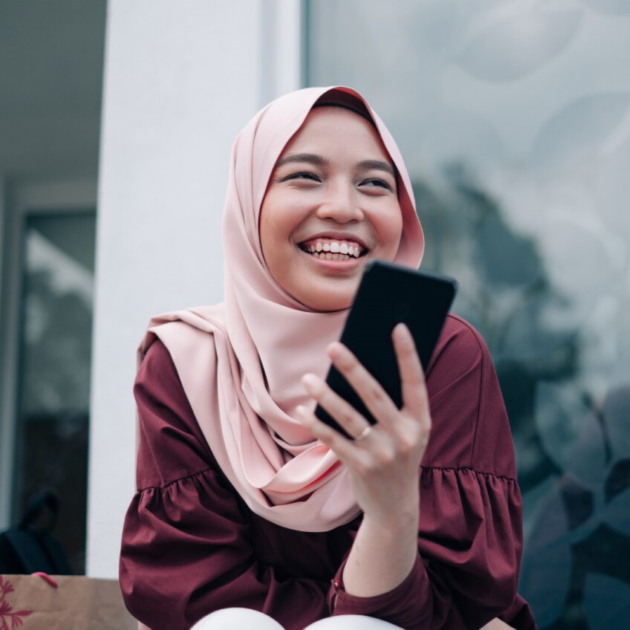 Let's prevent disease together
By volunteering for Our Future Health, you can help health researchers discover new ways to prevent, detect and treat common conditions such as diabetes, cancer, heart disease, stroke and Alzheimer's.
Find out more
Join Our Future Health now