Last Man Stands champions Our Future Health at this year's finals
News – 2 October 2023
Last Man Stands, the world's largest amateur T20 cricket league and official sports partner of Our Future Health, ended another record-breaking season at the UK National Championships last weekend.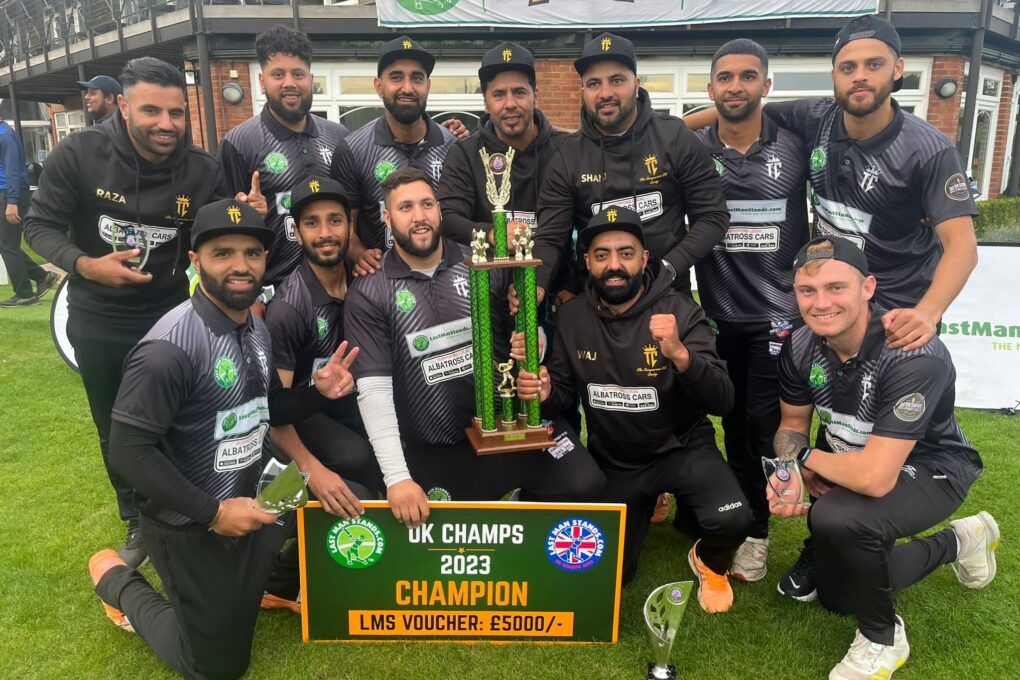 Over 900 cricket teams started the season in hopes of making the Last Man Stands final, which saw The Conquerors of the East Midlands League overcome the East London Eagles to be crowned Champions for 2023 and qualify for the World Finals.
Last Man Stands have been helping to raise awareness of Our Future Health since the launch of their partnership in August. As the widest reaching amateur cricket league and the UK's largest health research programme, both organisations are focused on helping people live in good health for longer. 
With over 20,000 players each year in England alone, Last Man Stands offers a great opportunity to engage communities across the UK and ensure people from all backgrounds are represented in the Our Future Health research programme.
People from a South Asian background, including many players and some of this year's Champions, are typically underrepresented in health research – something Our Future Health aims to change, so that discoveries about disease can benefit everyone.
The Championships were another great opportunity to raise awareness of the programme and partnership with Last Man Stands. Our Future Health's logo featured permanently on the official livestream of every fixture on Last Man Stands' YouTube channel, which generated over 1,000 views for the final alone.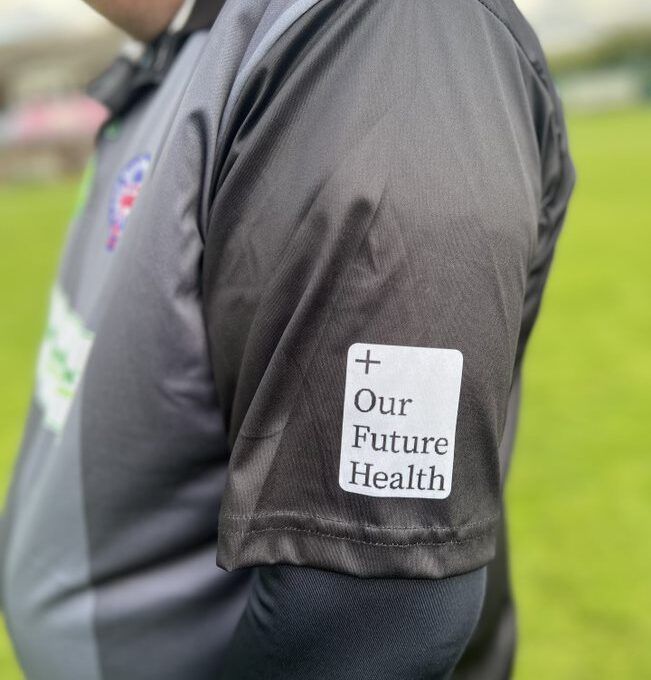 The logo also appeared on the left sleeve of all umpires across the weekend, as well as on the prize boards awarded to the Player of the Match.
Dr Raghib Ali, Chief Executive at Our Future Health, said: "Congratulations to our partners at Last Man Stands for another fantastic UK season. We're very grateful for their support to help raise awareness of Our Future Health and to achieve our ambitious goals to help tackle disease."
Learn more about how our sports partnerships help us.