'Knowledge is power': How our volunteers benefit from knowing their cholesterol levels
Spotlight – 18 October 2023
To mark National Cholesterol Month, we speak to Our Future Health volunteers who learned more about their own health during their appointments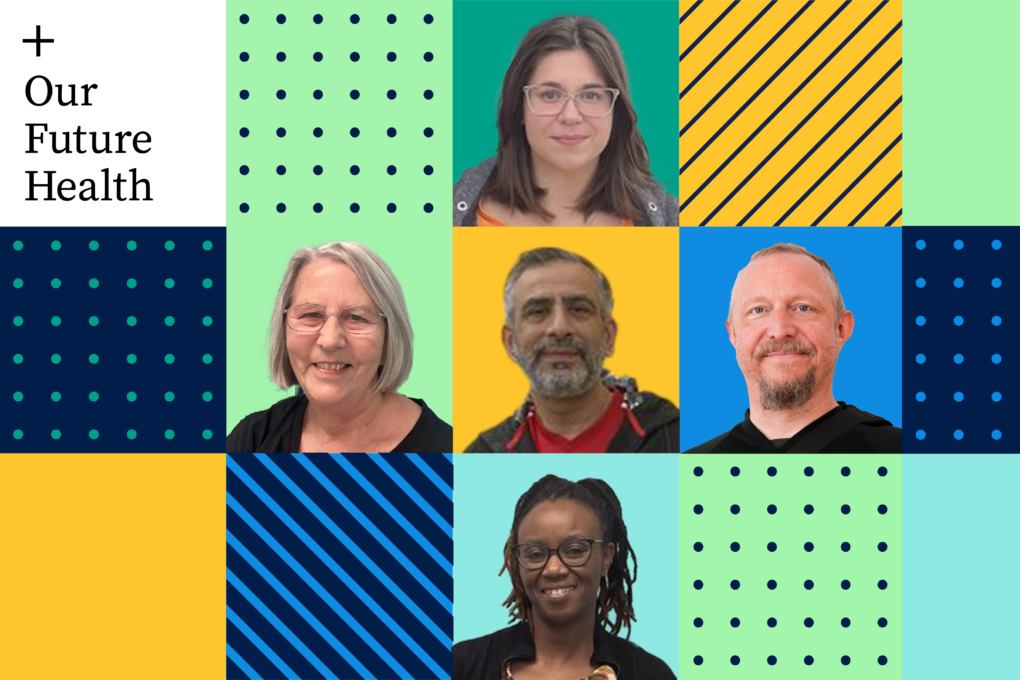 Are your cholesterol levels high? It's an important question to ask yourself because high cholesterol is a key risk factor for heart disease – the leading cause of death globally.
High cholesterol is also often symptomless. You can have it without knowing it. 
New data from Our Future Health suggests that millions of people in the UK are unaware of their cholesterol levels. Results from a quarter of a million appointments at our clinics show that over half of people have high cholesterol (62% of women and 46% of men). 
The good news is that once people know they have high cholesterol, they can take steps to manage the issue.
To mark National Cholesterol Month, our volunteers share how having their levels checked at their Our Future Health clinic appointment helped them to create a better tomorrow, today.
A chance to make changes
Many volunteers learn about their cholesterol levels for the first time at their appointment. A&E receptionist Sue Pinington, 69, was one such volunteer.
"At my appointment I learned that my cholesterol is a little high," she said. "With this knowledge I have the power do something about it and potentially prevent a worse problem from happening.
"Anything that benefits the future of healthcare is a good thing, so volunteering felt like a win-win situation."
Elizabeth Shaw's husband had a similar experience after attending his appointment. "His cholesterol levels were at seven points, and he's already got it down to five [a healthy level] just by changing his diet," said the secondary school teacher, as she attended her own appointment. "He's stopped eating processed meat. He used to have a ham and cheese toastie every day for lunch, but he's stopped that now. Joining Our Future Health has helped him already."
Elizabeth believes there's a huge benefit to finding out about your health early. "It's best to know about things sooner rather than later, so that you can do something about it."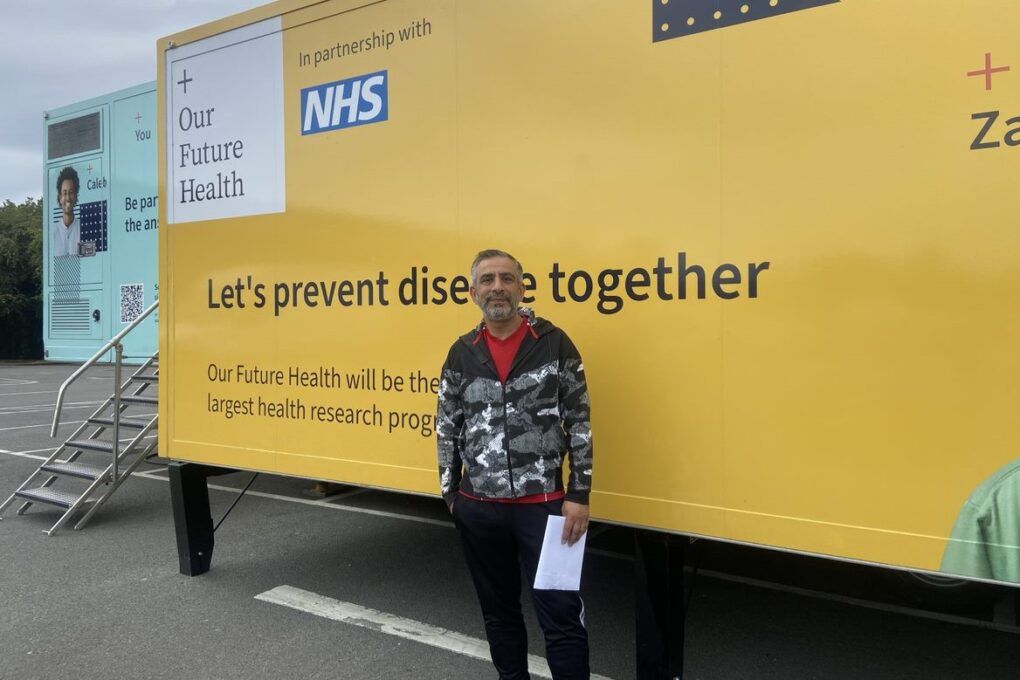 Financial advisor Hanif Khan, 55, said his appointment in Redbridge was the prompt he needed to pay closer attention to his health. "I found out today my cholesterol is high. Within the Asian population, stroke is more prevalent, so I hope Our Future Health helps researchers to find out why.
"Most of the people I've lost in my life died of a stroke. I got information at my appointment that I wouldn't have otherwise, so I can now do something about it."
Know your family history
High cholesterol and heart problems can be hereditary – something that was on the mind of Bristolian David Lee, 48, when he signed up to Our Future Health. He said he wanted to help researchers learn about cholesterol related illnesses for future generations.  
"My family has a history of heart disease and stroke, and my brother and I both have high cholesterol," explained David. "I just figured if that's all genetic, maybe I can help others avoid the problems my family and I have had."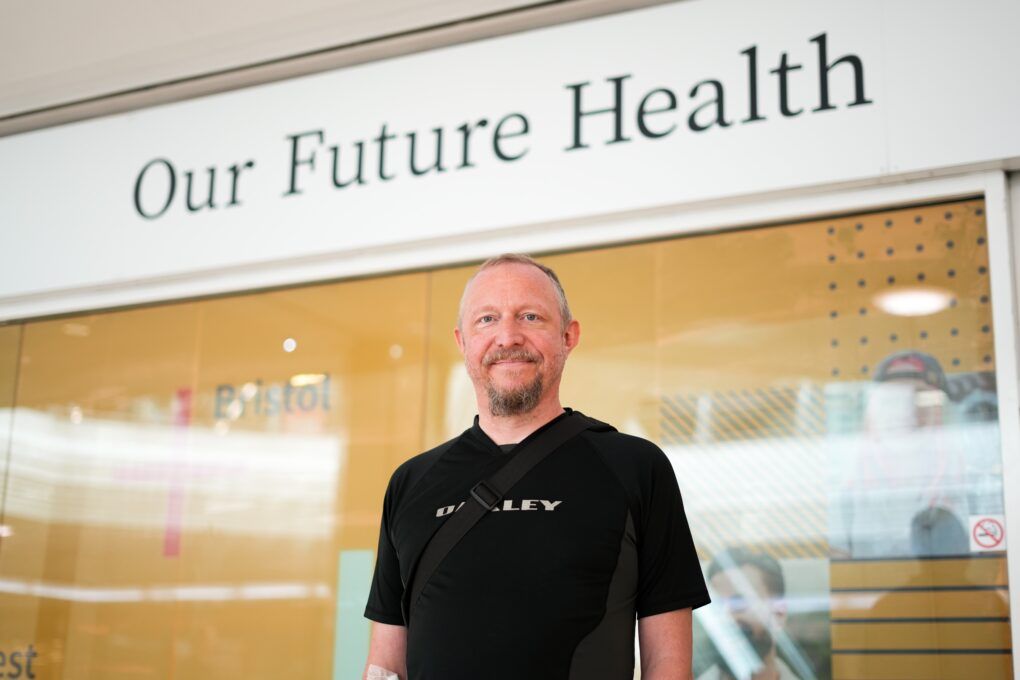 Beth Ndegwa, 44, also said she had her family's experience in mind when attending her appointment. "I lost my dad last year to a heart attack," said the assistant nurse from Leicester. "He was just 65."
"I'm signing up to Our Future Health to keep an eye on my own blood pressure and cholesterol. If I'd discovered that either was high, I'd be able to do something about it. Knowledge is power."
Not only for the over 40s
In the UK, residents over the age of 40 are offered a finger-prick cholesterol test as part of the NHS Health Check. However, people under that age – or people who haven't received an NHS Health Check for a while – are unlikely to have an up-to-date reading.
Volunteer Emma Brocklehurst, 22, from Leeds found just that at her Our Future Health clinic appointment. "One of my cholesterol results was a bit high. I've been given information on how I can reduce that and I'm quite relieved, as heart attacks are prevalent in my family. Prevention is better than the cure."
23-year-old masters student Wiktoria Niewiadomska attended her Our Future Health appointment in Milton Keynes. "It's great that younger people have the opportunity to find out their cholesterol levels and blood pressure through joining Our Future Health. If you know your levels are high, you can do something about it."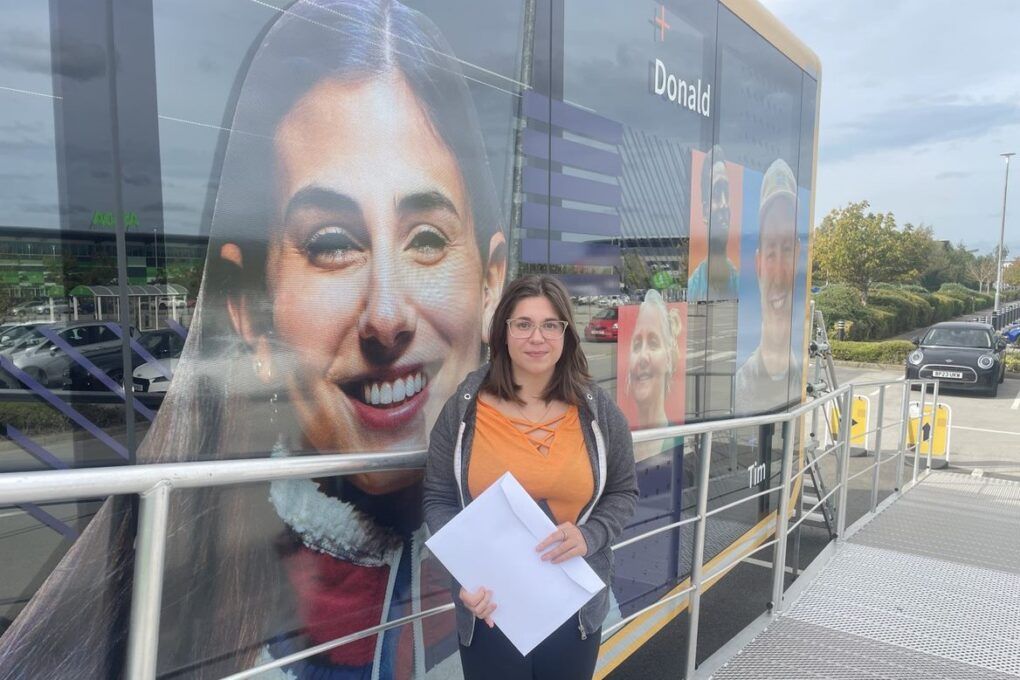 Understanding your cholesterol results
When you attend your Our Future Health appointment, you are asked to provide a small sample of blood and have some measurements taken. This includes a finger-prick cholesterol test.
The trained healthcare professional who conducts your appointment will write your results on a form that you can take away with you. They will also explain what the results mean. The results will include: 
Total cholesterol – Target level: 5mmol/L or lower
HDL – Target level: Greater than 1mmol/L in men, greater than 1.2mmol/L in women
LDL – Target level: Less than 3mmol/L
Triglycerides – Target level: Less than 3mmol/L
For more information on heart health and stroke, visit bhf.org.uk and stroke.org.uk. The British Heart Foundation and Stroke Association are affiliate charities of Our Future Health.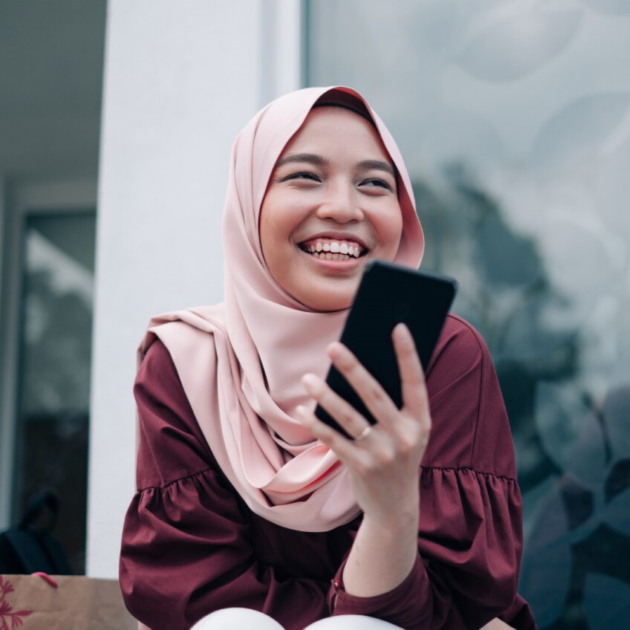 Let's prevent disease together
By volunteering for Our Future Health, you can help health researchers discover new ways to prevent, detect and treat common conditions such as diabetes, cancer, heart disease, stroke and Alzheimer's.
Find out more
Join Our Future Health now