Imam Nasar Ishfaq: 'Take part in Our Future Health to help improve healthcare for your friends and family'
Spotlight – 10 November 2023
As Our Future Health opens new clinics across Manchester, the British Muslim Heritage Centre's imam Nasar Ishfaq says it's an opportunity for the local community to help improve healthcare
Our Future Health – the UK's largest ever health research programme – is opening a clinic at the British Muslim Heritage Centre in Manchester later this month. The centre's imam Nasar Ishfaq is spreading the word about the programme, encouraging more people to sign up.
"Joining Our Future Health is a way to help tackle serious diseases and improve the health of people in our community," he says.
"We all should take advantage of our health before sickness and do our bit for the people around us. By volunteering to take part in Our Future Health, you can help improve healthcare for your friends and your family. It is something we can all get behind."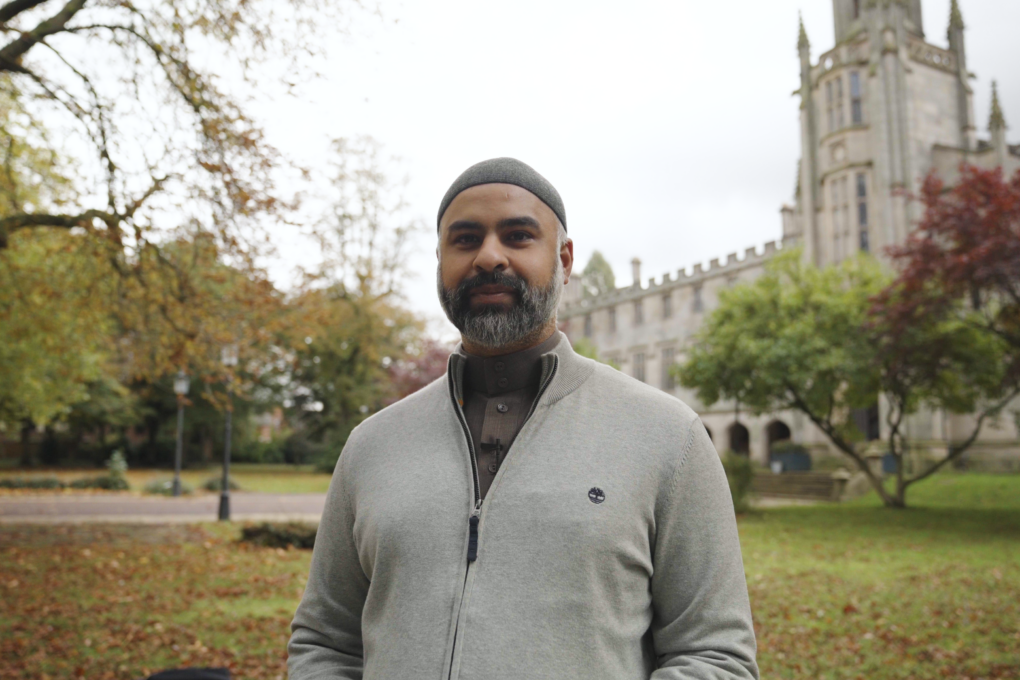 An Our Future Health mobile clinic will be at the British Muslim Heritage Centre from 29 November to 6 December. All adults living in the UK are eligible to join and have the chance to find out more about their own health and future risk of disease.
It's not too late to sign up. Simply click on the following link to book your appointment today.
The sign-up process allows you to enter your postcode and see clinics closest to you. You will be able to select the British Muslim Heritage Centre and choose a convenient clinic appointment time and date.
Two more clinics are also opening nearby in the New Year – within the Curry Mile and at Longsight Market.
A diverse community of volunteers
Over one million people across the UK have already signed up – on average more than one person every minute since our launch 12 months ago. But we still need more. Our goal is to reach five million volunteers, so that researchers can see how diseases develop and progress in different communities and all kinds of people.
In the past, most research studies have not had enough representation from people of Black, Asian and minority ethnic descent. According to one study, only 5% of people from ethnic minority groups in the UK have participated in medical research – even though they make up 14% of the total UK population. This means that the medical advances made from some research may not benefit everyone equally.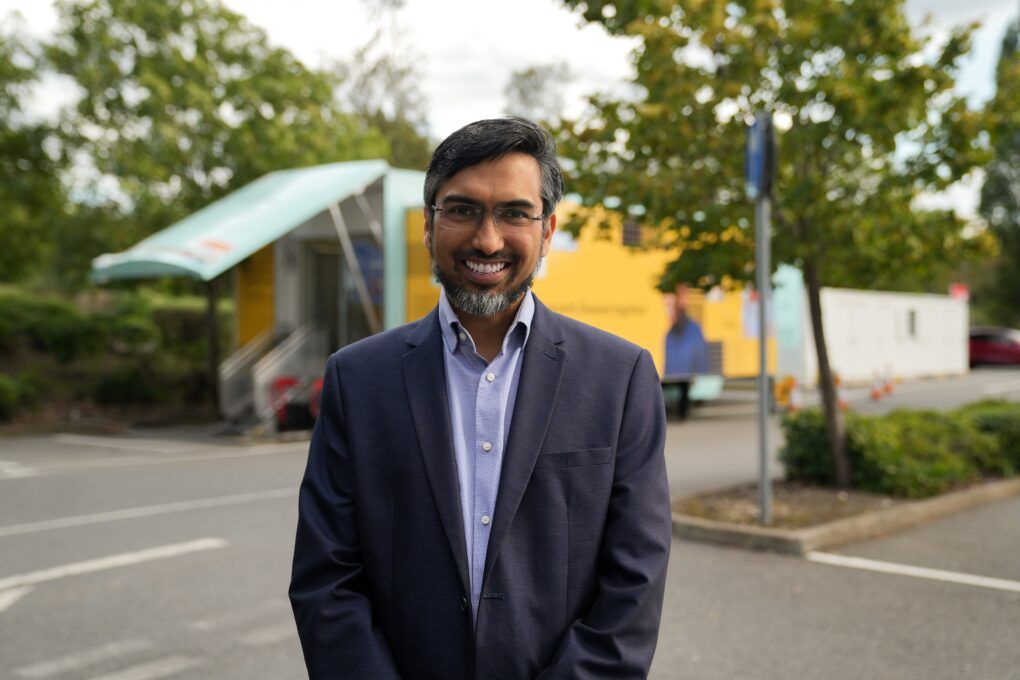 Dr Raghib Ali OBE, Chief Medical Officer of Our Future Health, explains how the programme could improve healthcare for South Asians in the future.
"Our Future Health is the largest ever study of the health of South Asians in the UK," he says.
"Currently, doctors like me know that South Asians are more at risk of diseases like diabetes and heart disease. But we don't always know why – or how best to help. Our Future Health can change that.
"With our help, researchers can find new ways to tackle diseases in the South Asian community. That means better tests and treatments, tailored for people like you and me."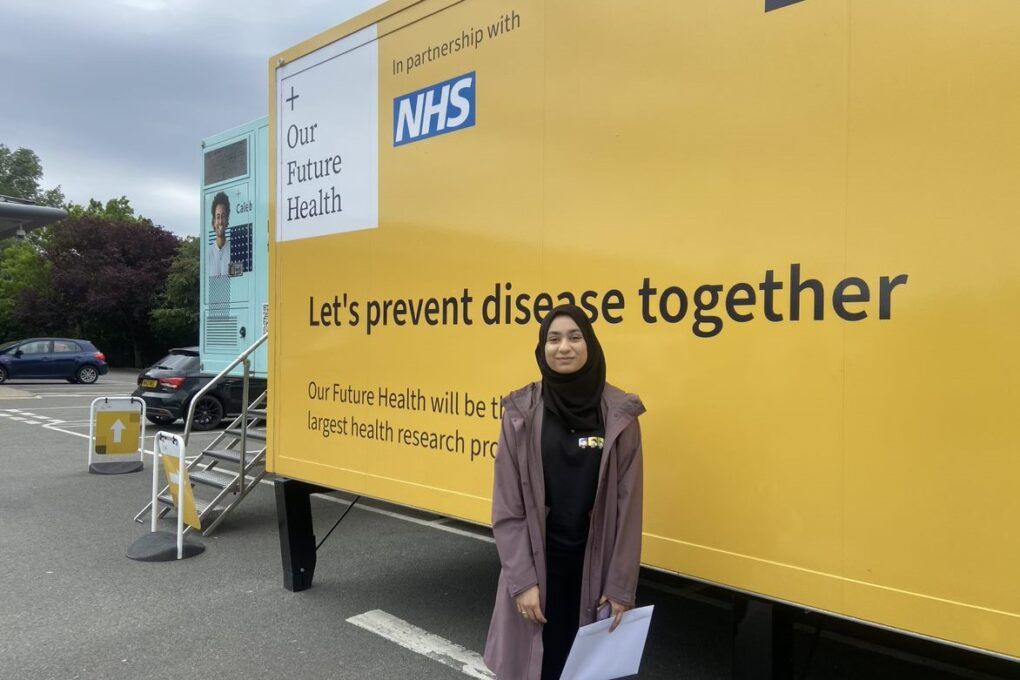 Amina Aziz, 18, signed up as a volunteer at our Ilford clinic. "I'm taking part in Our Future Health to help medical professionals prevent, detect and treat diseases earlier," she says.
"I never knew what my blood pressure and cholesterol levels should be, and I learned that here today. Now I can keep a close eye on them.
"If you're thinking about taking part in Our Future Health, 100% go for it!"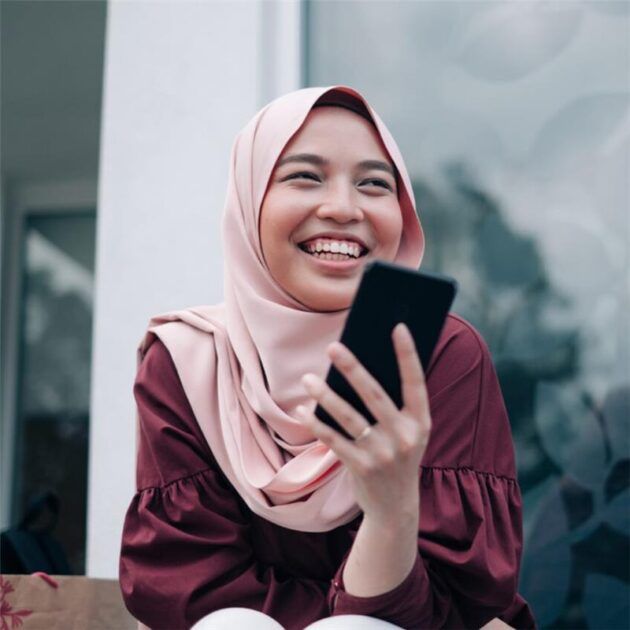 Let's prevent disease together
By volunteering for Our Future Health, you can help health researchers discover new ways to prevent, detect and treat common conditions such as diabetes, cancer, heart disease, stroke and Alzheimer's.
Find out more
Join Our Future Health now