'I'm taking part because I want Black Women to be represented in health research'
Volunteer Voices – 2 November 2023
As part of our Volunteer Voices series, nurse Shamim Donatta Onyango-Odera explains why our programme offers people like her an opportunity to improve diversity in healthcare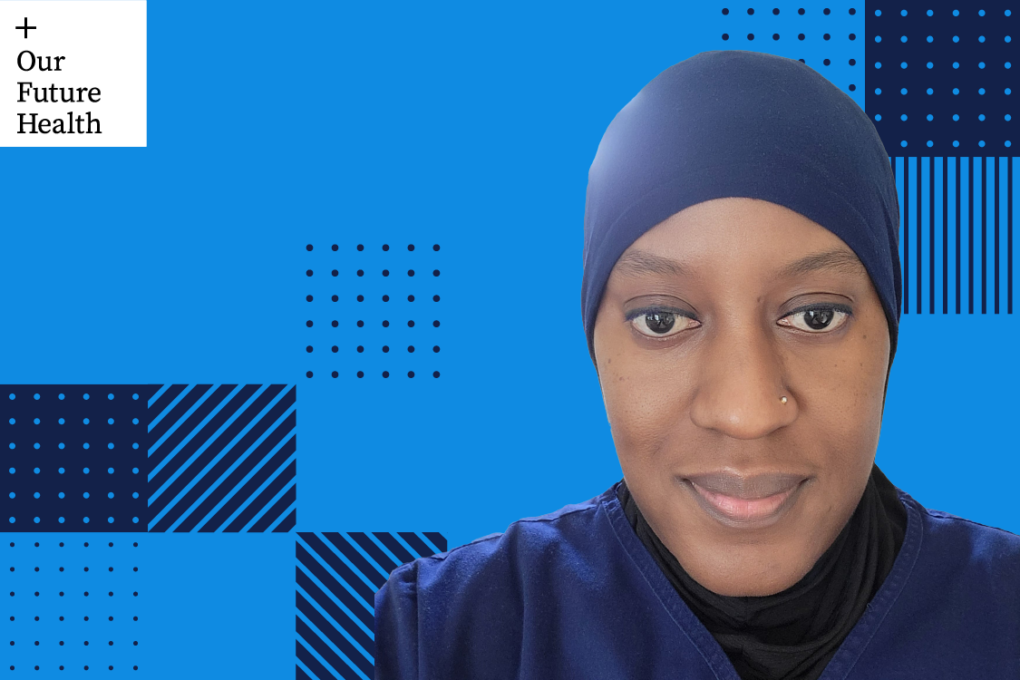 Shamim Donatta Onyango-Odera is passionate about keeping the Black community informed about healthcare. Through her work as a clinical research nurse, and her blog The Wandering Nurse, she connects with patients and fellow professionals, offering them advice and guidance.
"I work on the front line of health research, on projects that investigate immunity, allergies and rare diseases", she says. "I've seen with my own eyes that there's a lack of diversity among the volunteers who take part. If we can improve the representation rates, it could take us to a point where healthcare can be better tailored to Black people."
So, when Shamim, 44 and from Birmingham, received a letter inviting her to take part in Our Future Health, she signed up at her local Boots in The Bull Ring shopping centre and shared a post on Twitter to spread the word to her community.
"I want the women in my family and communities to take part because I believe that the only way to change the narrative of health inequality is to volunteer for this kind of programme," says Shamim. "It's important for me as a Black woman to be represented in health research."
Research that reflects the UK today
Shamim's words strike at the heart of a longstanding problem in healthcare. Research shows that the UK has one of the world's largest gender health gaps, with women experiencing poorer outcomes in many areas of healthcare. For example, research by University College London found that women with dementia receive less medical attention than men in the UK.
At the same time, there's a pressing need for health research to be inclusive of ethnic minorities. In the past, most research studies have not had enough representation from people of Black, Asian and minority ethnic descent. According to one study, only 5% of people from ethnic minority groups in the UK have participated in medical research – even though they make up 14% of the total UK population. This means that the medical advances made from some research may not benefit everyone equally.
Shamim gives the example of beta blockers – medicines that are prescribed for people with high blood pressure. Studies show that beta blockers are not as effective at lowering blood pressure in Black people as they are at lowering blood pressure in white people.
"Everyone is different so what works on one person doesn't necessarily work on the next," she says. "Having people from ethnic minorities included in health research means that the data is well-rounded and is reflective of the society we live in," she explains.
"Our Future Health will help to create a world where there's medicine that works better for everyone."
A collective cause
Shamim says she has witnessed the power of volunteering for health research, through her work as a Clinical Research Nurse and the community she has built through her blog. "We wouldn't advance anything if it wasn't for volunteers. Anything that has been discovered, has been discovered because people volunteered to take part in the research.
"We depend on volunteers. Anything that has been discovered in the past, like new tests and treatments, has been discovered because people came forward to take part in research.
"Without volunteers, we can't develop new medical treatments. We can't progress."
So, what would she say to someone who's considering volunteering for our programme? "Take part in Our Future Health if you have the chance. At your appointment, you will learn about your blood pressure and cholesterol levels, and it could also mean that one day, medicines and treatments will be tailored to your own genetic make-up.
"We can't change health inequalities if we don't take part in research. We have to be in it to change it."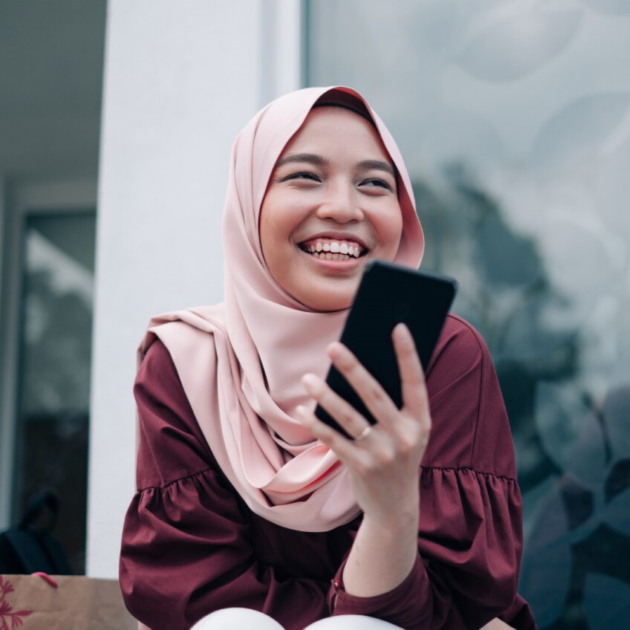 Let's prevent disease together
By volunteering for Our Future Health, you can help health researchers discover new ways to prevent, detect and treat common conditions such as diabetes, cancer, heart disease, stroke and Alzheimer's.
Find out more
Join Our Future Health now