'I urge everyone to get involved': The Mayor of Havering throws his support behind Our Future Health
News – 21 December 2022
Councillor Trevor McKeever visited our site in Rainham, to meet staff and see a mobile hub in action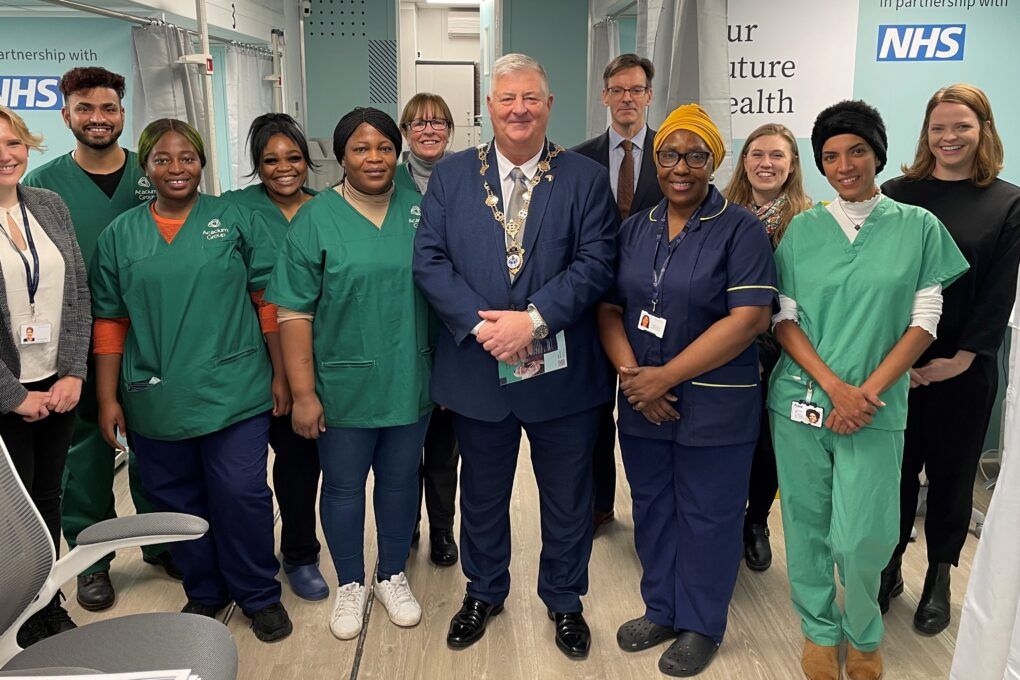 The Mayor of Havering, Councillor Trevor McKeever, visited our recently opened clinic in Rainham on Monday 19th December, to see inside one of Our Future Health's eye-catching new mobile hubs.
The Rainham clinic, which opened earlier this month, is one of five mobile hubs that are set to travel the country, offering convenient appointments to new Our Future Health volunteers. The other four mobile hubs have been in Wolverhampton, Wigan, Keighley and Harrow.
To coincide with the Havering opening, Our Future Health sent invitation letters to people aged 18 and over who live in a five-mile radius from the hub's location in the Tesco Extra car park in Rainham. To join Our Future Health, members of the public are asked to sign-up and consent online, complete a questionnaire, and attend an appointment to provide a small sample of blood and have some physical measurements taken.
The Mayor was given a tour of the mobile hub by staff as volunteers attended their appointments, giving him a snapshot of the programme in action.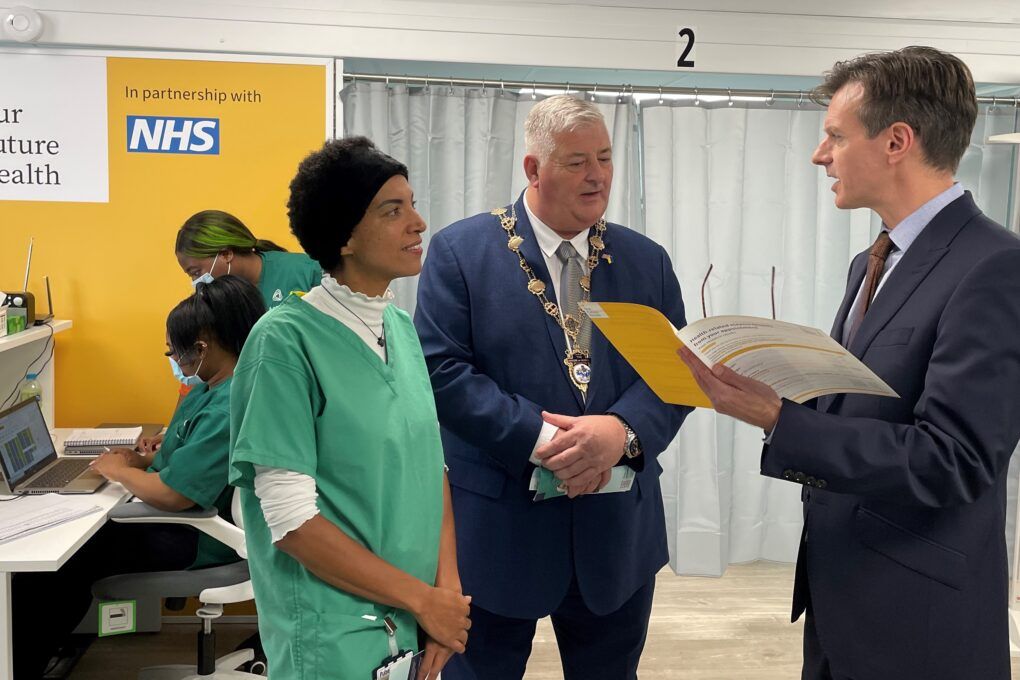 Cllr McKeever said: "It's fantastic that Havering is one of the first locations in the UK where people can attend an Our Future Health appointment. It's a multicultural and diverse borough and the data collected here will drive this research programme forward."
"It's absolutely imperative that we build a database of health information that's accessible to the whole country, so cures and remedies can be found which benefit all of our communities."
The Mayor said he hopes to see support from the local community. "I urge everyone in Havering to come down and get involved. You're not only helping yourself, but you're also helping your children and your children's children. It's for their future and their health."
"If all our families take part, it could benefit every family in Havering."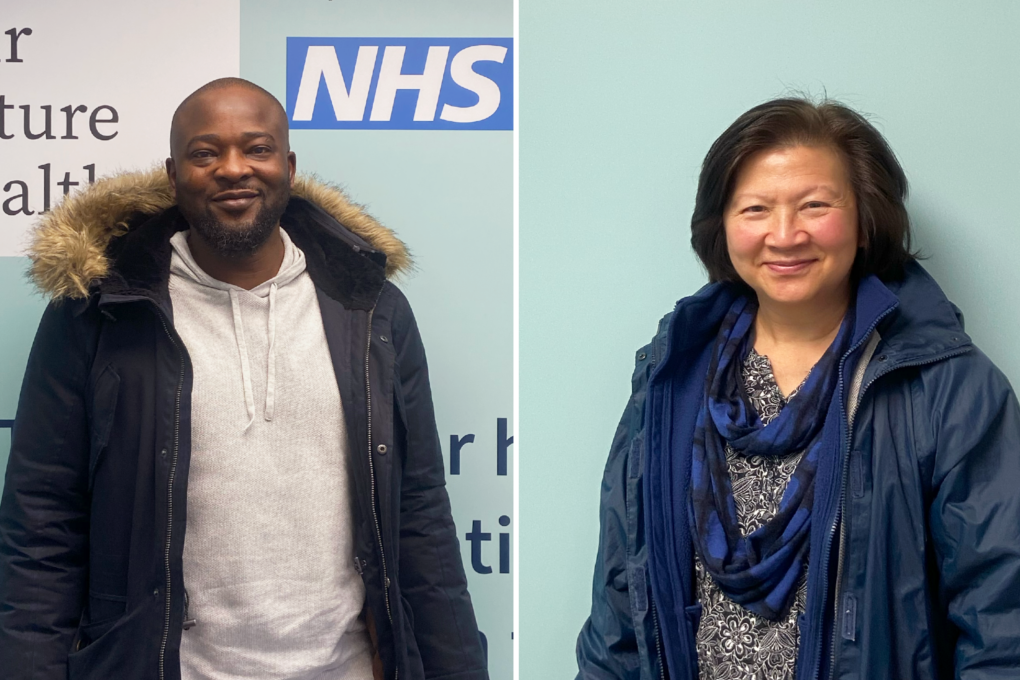 During Cllr McKeever's visit, local volunteer Dorreen Wong, 63, from South Ockenden, was at the mobile hub for her appointment. She said: "Taking part is easy. This research will help us find remedies for illnesses in the future. It will be so beneficial for future generations, but we need people to get results, so we must get involved and participate. I'm here doing my bit."
Another volunteer, Oladimeji Yemitan, 45, from Dartford, said he was motivated to join our programme due to the experience of others close to him. "After losing a few friends my own age, taking part in Our Future Health seemed like a good opportunity to keep an eye on my health. By making lifestyle choices that help me stay healthy, that will help the NHS."
If you would like to join tens of thousands of people who are signing up to Our Future Health every month, click here to begin your journey.