'I joined Our Future Health because I want to improve diversity in health research'
Volunteer Voices – 20 December 2022
As part of our Volunteer Voices series, Digital Health Futurist Maneesh Juneja speaks about the power of our programme for future generations – and how it's fixing a problem from the past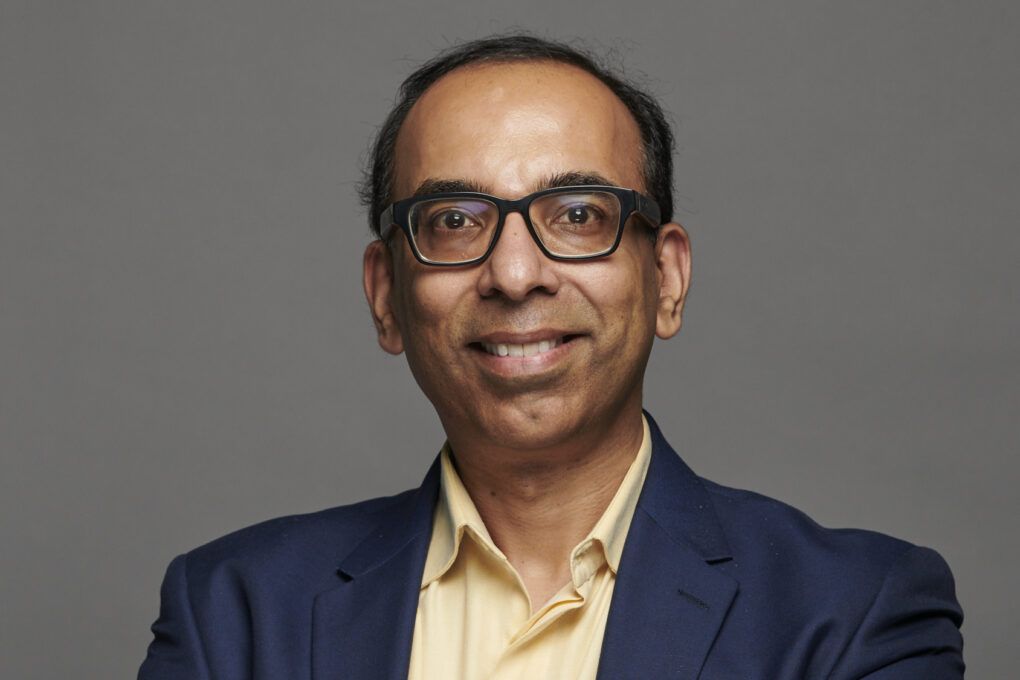 For Maneesh Juneja, most mornings start with an online search to read about the latest developments in medical research. He is a Digital Health Futurist – a man who spends his time thinking about the role technology can play in helping people live healthier lives. He has advised organisations around the world, and currently he can be seen on the Netflix documentary The Future of Health.
It was during one of his routine morning searches that Maneesh first learned about Our Future Health. The more he read, the more interested he became. Ultimately, he decided to join up himself, becoming one of our first volunteers in London.
"I don't often take part in the research I read about, but there were a few things that led me to volunteering for Our Future Health," he says.
A missing piece of the puzzle
One of Maneesh's main reasons was that Our Future Health is committed to building a diverse group of volunteers that truly represents the nation, so that future discoveries benefit everyone. He says it's a commitment that will help to fix a longstanding problem in health research.
"As an analyst, I sometimes get frustrated that I can't use health research to answer questions about a specific community because the sample isn't representative of the population." Often, that means the study has been conducted predominantly – or even solely – on Caucasian people, rather than reflecting the wider UK population
The under-representation of ethnic minority groups in medical research has been widely reported, but it shifted into sharp focus during the Covid-19. A report published by The National Institute for Health & Care Research(NIHR) found that while BAME communities were disproportionately affected by the pandemic, they were underrepresented in studies looking at the disease, including how best to treat it. This extended to vaccine trials, too.
Maneesh says that, for him, the representation gap has a personal element. "Someone like me, who is of Indian ethnic origin but born here in the UK, is most likely underrepresented in clinical trials or health research. A lot of drugs and healthcare have been developed based on the majority of the population, who are Caucasian."
He wonders what that has meant for the healthcare he has received in his lifetime. "Taking part in Our Future Health feels like something I can do as an individual citizen to change that. Hopefully the insights that Our Future Health provide will give us the ability to create treatments that work better for everybody, because we will have a much broader, diverse population that's being studied compared to much of the research that's been done so far."
Sharing the message far and wide
After taking part in Our Future Health, Maneesh posted about his experience on Twitter and LinkedIn – a decision he made intentionally to drum up interest in the programme. "By posting on social media, I was trying to say to people of all backgrounds and ages who follow me, 'this is something that I feel can be trusted, and I encourage you to look at and consider participating in'."
The point about trust is important to Maneesh. He says he knows that people can worry about donating their data to research, so he spent time reading articles about Our Future Health, including the FAQs on our website. That research allowed him to make an informed decision to join, and recommend the programme to his followers. "I wanted to know what I was signing up to," he says.
A positive feedback loop
Maneesh believes the insights gained from Our Future Health could be a powerful force for change. In his line of work, he reads about a lot of medical research programmes that are focussed solely on developing new treatments. "Most studies don't talk so much about how their research can generate insights to help prevent disease. I think it's very admirable and noble that the research conducted by Our Future Health will also be used to help early prevention and detection."
On a personal level, Maneesh can see how the programme could help individuals to take control of their health. "I'm hoping that one of the outcomes of Our Future Health is understanding what choices people need to make earlier in life, which will maximise the chances of preventing disease and ill health," he says.
Looking at the bigger picture, he has a vision of a health system that can detect illnesses earlier and treat them with more tailored care pathways. "Hopefully, the end result of Our Future Health will mean that we can do a lot better than we are today, when someone might be diagnosed too late, or a drug doesn't work on them, or the side effects are horrible. It's about making those practical changes from the output."
"As a Digital Health Futurist, I think Our Future Health is an amazing endeavour. It's building upon the UK's leadership in health research. I hope that the research brings tangible benefits to our healthcare system as a whole and ultimately, to our health."
You can find out more about Maneesh at maneeshjuneja.com
Volunteer Voices
Volunteer Voices is a regular series that showcases our participants and their reasons for joining Our Future Health. You can find the full series here, or click on one of the below links for an individual story…
Joanne Foden: 'I wouldn't be here without the NHS – I wanted to give something back'
Paul Hooley: 'Joining Our Future Health is like leaving your body to medical science – while you're still alive'
Renuka Baldwin: 'I want to help people like me in the future'
Would you like to be featured in Volunteer Voices? Get in contact with us by emailing stories@ourfuturehealth.org.uk. Everyone has something unique to give.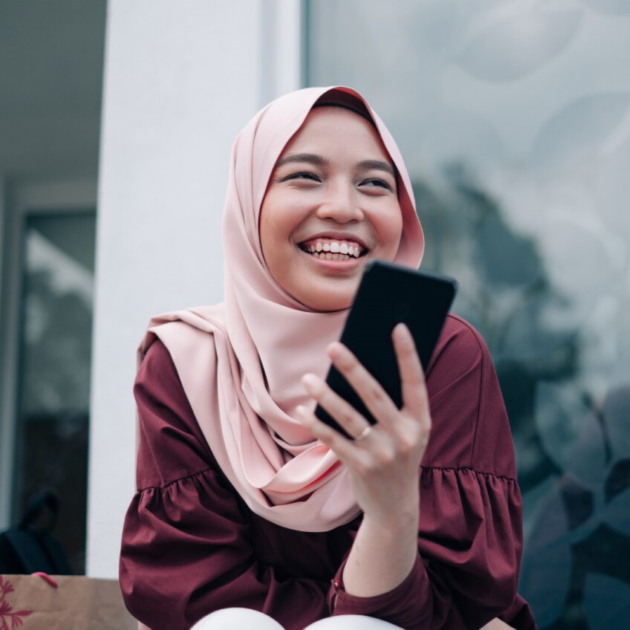 Let's prevent disease together
By volunteering for Our Future Health, you can help health researchers discover new ways to prevent, detect and treat common conditions such as diabetes, cancer, heart disease, stroke and Alzheimer's.
Find out more
Join Our Future Health now