How the University of Leeds is leading the way with Our Future Health's first campus clinic
Spotlight – 16 March 2023
Meet the students and staff joining our health research programme between lectures
It's a crisp morning in March, and the University of Leeds' campus is eerily quiet. A handful of students are dotted around the union, buying coffee and sheltering from the weather as staff put out signs for a 'vintage clothing sale' and rainbow bunting flaps in the brisk breeze.
In the centre of all this you'll find Our Future Health's first university campus clinic. It took up residence on the ground floor of the university's historic Beech Wood House at the beginning of March, opposite the student union and enclosed by faculty buildings on all sides, making it easy for students to drop in and join Our Future Health.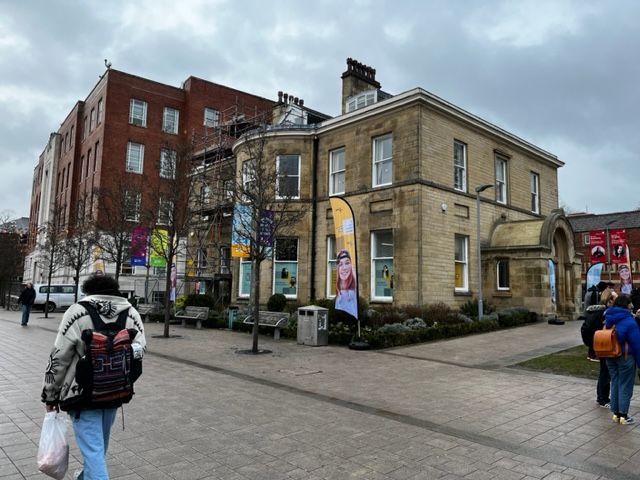 Despite the (relatively) early hour, one student, Veronika Jiraskova, has already attended her clinic appointment on her way to lectures as part of her degree in physics. "It's right next to where I study, so it's easy for me to get to," she says.
The 20-year-old student says she was motivated to join Our Future Health as the process involved getting her health stats checked. "I was curious to get my results, particularly my cholesterol, because at my age it's hard to get that information. If there's anything wrong, it's best to catch it now rather than later."
As well as being more informed about her own health, she hopes that the research will benefit healthcare in years to come. "It's good, as it's focusing on prevention and catching those diseases that put a strain on the NHS. In the future, hopefully it will be easier to prevent disease and treat it. For example, if you were able to prevent type 2 diabetes, that would be a lot cheaper than treating it in the long run."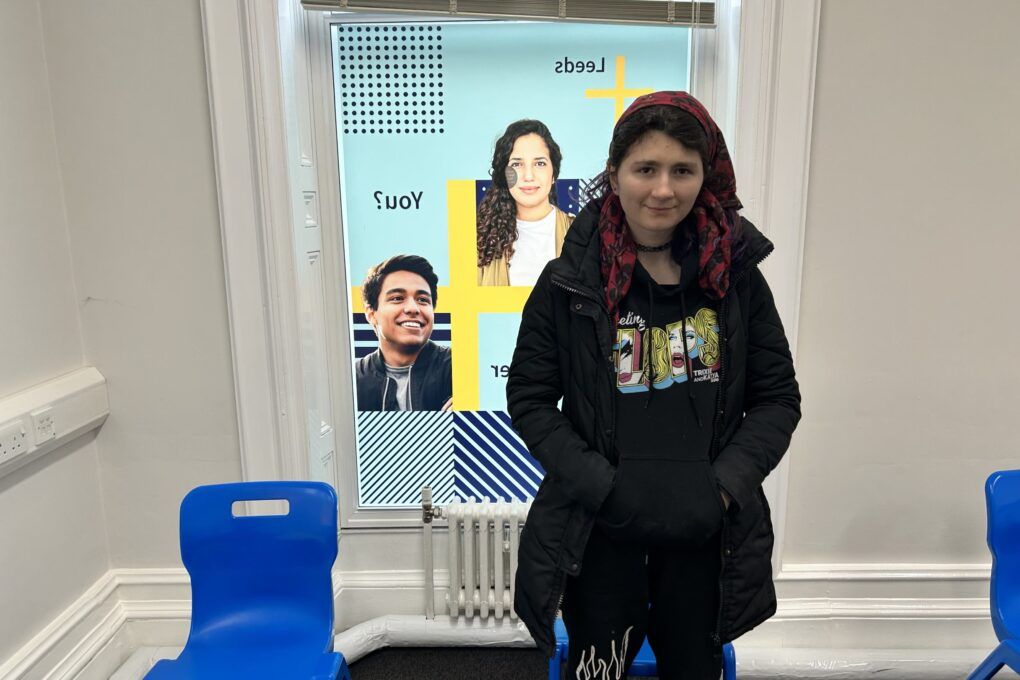 Like many students signing up at Leeds, Veronika heard about Our Future Health after she was approached by clinic administrator Sam Awormgba in the student union. Every day, Sam helps to spread the word by distributing leaflets in the union and surrounding area, explaining to students what Our Future Health is aiming to achieve, as well as placing pamphlets around campus in seminar rooms and lecture theatres.
"I enjoy talking to people," he says as he approaches a pair of students, leaflets in hand. "It's getting busier at the clinic every day as people begin to spread the word."
Sam explains to interested students that by joining Our Future Health, they'll be helping others in the future. "My dad died of a stroke during Covid," he says. "I would have loved to have had the opportunity to help him. This research is going to help everyone – not just me, you and your loved ones."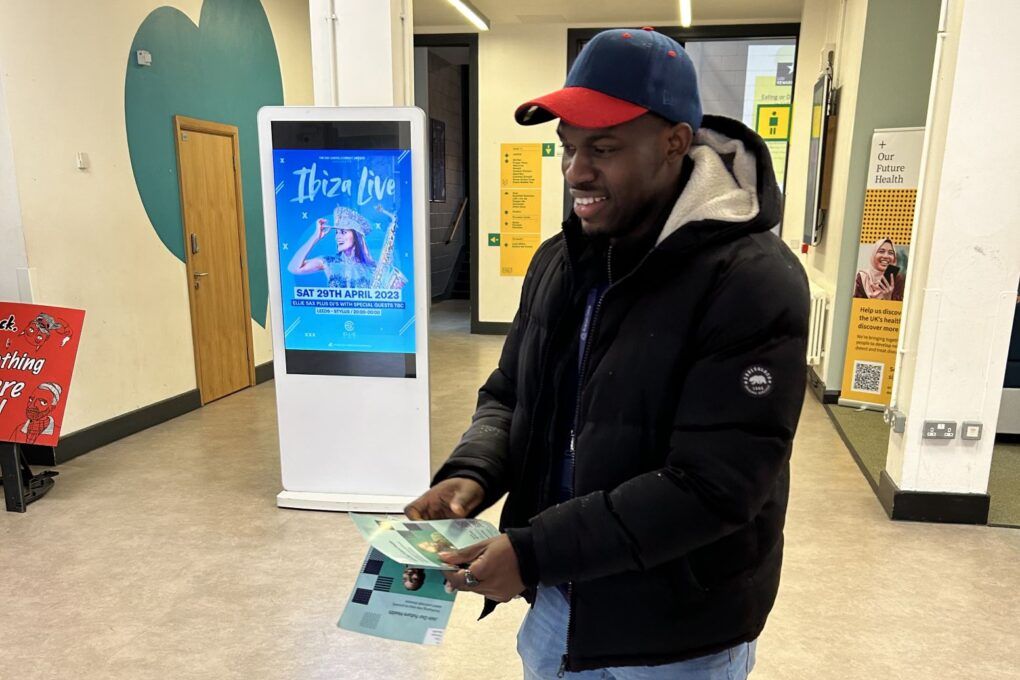 Prime location for an appointment
The University of Leeds' health and wellbeing co-ordinator Rosanna Pinder hopes that Leeds University students join the 300,000 who have already volunteered for Our Future Health, as the more people that take part, the more the study will be able to provide the data that will help prevent major diseases in the future. "Our Future Health is going to have a positive impact," she says. "And as the clinic is located at the university, it's easily accessible for people who are on campus."
Like Veronika, Rosanna joined Our Future Health to get some insight into her current health situation. "I was interested to get the measurements – height, weight, blood pressure, cholesterol – just to check that I'm healthy and doing everything right."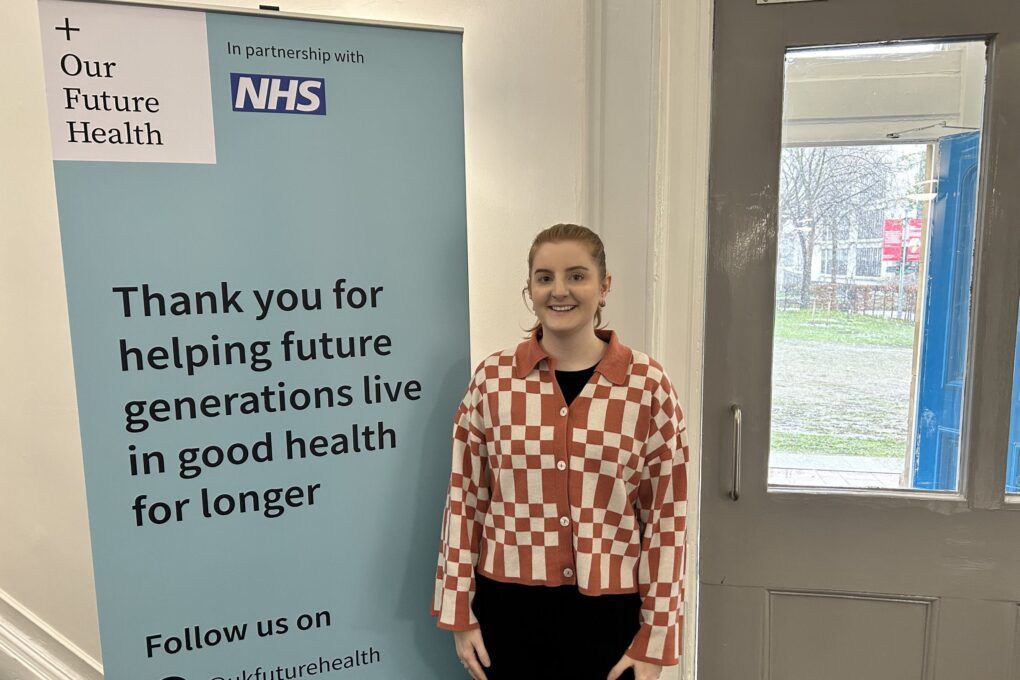 Our Future Health participants receive these results as part of the joining process. Once you've signed up and booked your appointment at the clinic, healthcare assistants will record some key health information, which you'll be able to take away with you.
"When you arrive, the healthcare assistant will explain what will happen in case you need any reassurance," says Our Future Health's service delivery lead at the clinic, Regina Cantero. "We will then take your height, weight and waist measurements. You will also have your blood pressure checked twice, cholesterol levels checked via a finger-prick test, as well as donating two small blood samples."
Regina adds that she's happy to see so many students getting involved. "Young people should be conscious about the future, and this research will help discover new ways to diagnose or prevent common health conditions."
The power of data
Another Leeds University student to volunteer is Abigail McConnell, who's studying for a PhD in atmospheric chemistry. The subject of her PhD means that she's acutely aware of the impact of external factors on our health, of which we may only be beginning to realise the long-term implications.
"40 years ago, we didn't know that smoking was bad, and we don't know what's bad for our health now," she says. "A lot of the work I do is around air pollution. More and more research is coming out with data to show that it's bad for our health."
Data, she says, is key. "We all benefit from data, and that's why people should get involved with Our Future Health. I require a lot of data for my PhD. Data means you can see patterns, predict the future and get more accurate results."
Rob Newton echoes the importance of data. As associate professor of surface geochemistry at Leeds University, he knows the importance of recruiting as wide a range of participants as possible, especially from younger generations.
"The longer you monitor someone, the more useful that information can be, so it's clear why this research requires as wide an age range and as large a population of young people as possible," he says. "Being on Leeds campus will help that.
"If you're thinking of joining, it's a fantastic thing to do in terms of helping to push forward health research, because the larger the number of people that get involved, the more robust results and subtle the findings will be.
"Plus it's always good to find out about your own health, because then you can be proactive in managing it and making sure that you have the longest, healthiest and most enjoyable life possible."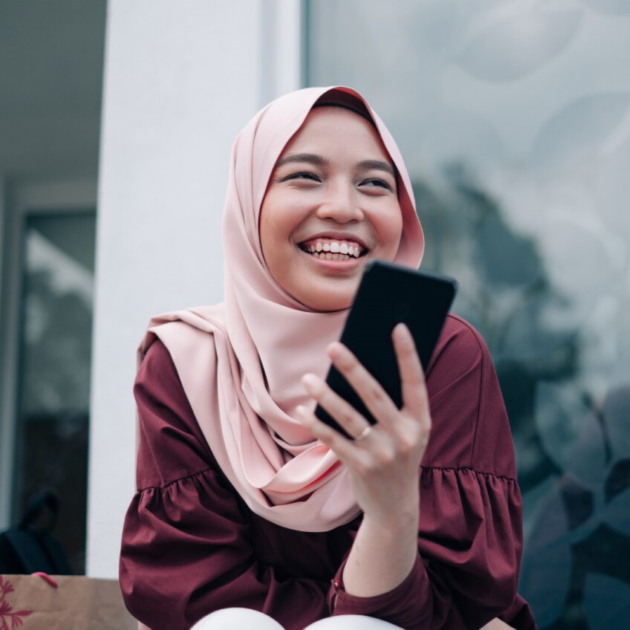 Let's prevent disease together
By volunteering for Our Future Health, you can help health researchers discover new ways to prevent, detect and treat common conditions such as diabetes, cancer, heart disease, stroke and Alzheimer's.
Find out more
Join Our Future Health now