Dr Amos Ogunkoya: 'This is the future of healthcare, where no one gets left behind'
Spotlight – 18 May 2023
The NHS GP and TV personality explains why he's excited to join Our Future Health and help improve health outcomes for everyone
Two years into his career as an NHS GP and Dr Amos Ogunkoya is only just getting started on his mission to make good health accessible for everyone.
Already, the 31-year-old London-based GP has made a name for himself as a TV doctor. He first hit our screens as part of the BBC series The Traitors, and he now appears regularly as a health expert on BBC One's Morning Live and Channel 5's Jeremy Vine series, educating viewers on everything from eating disorders to prostate cancer.
Whether he's in the TV studio or the GP surgery, there's one thing that underpins Dr Ogunkoya's work, and that's a desire to share his knowledge so that people can live healthier lives. "Public health is the thing I care about most and that's why I'm excited about Our Future Health," he says.
A shared mission
An interest in health started at a young age for Dr Ogunkoya. "I was 12 when my grandad died of prostate cancer," he remembers. "It played a big part in my choice to go into a career in medicine. I wanted to understand more about the body and disease so that I could help people – I still do."
Today, Dr Ogunkoya practises medicine at a GP surgery in north London, where he sees patients in ill health on a daily basis. He says he booked an appointment to join Our Future Health because our programme will lead to discoveries that support him in his work.
"This is the future of healthcare – it has to be," he says. "Looking after people already in ill health is important, of course, but I believe we need to get to a place where we're taking a preventative approach.
"Our Future Health will help us to get there. It will provide researchers with the data they need to identify who is at risk of disease. They'll detect diseases earlier, and discover new treatments."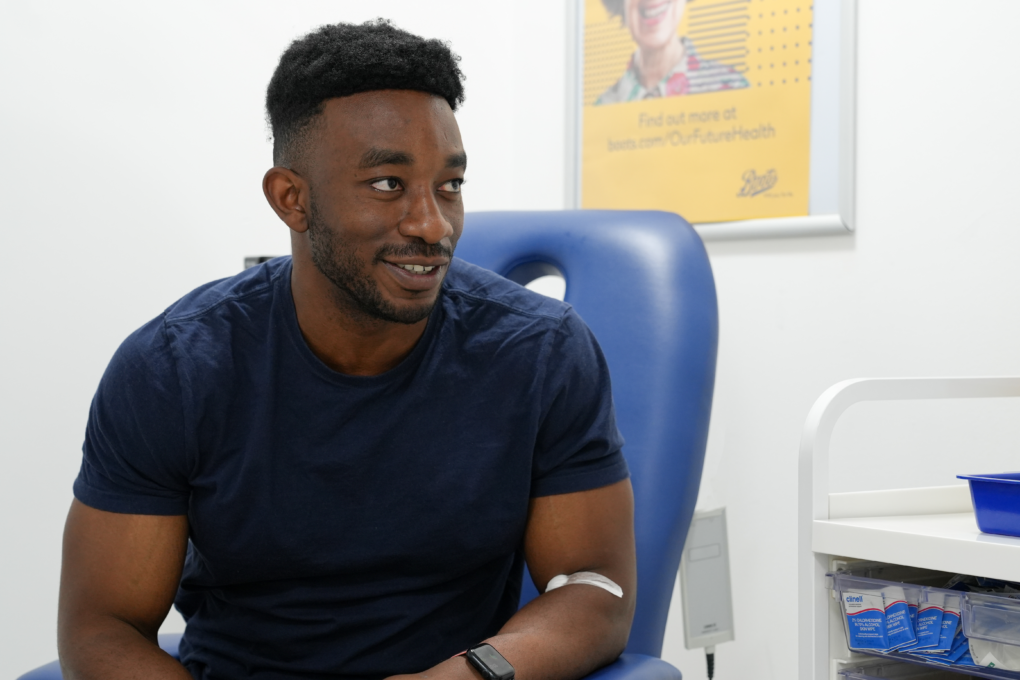 Discoveries that benefit everyone
Dr Ogunkoya is also motivated by a drive to plug the gap in health inequality.
"Today, our health outcomes are dependent on our gender, our race and our socio-economic status," he says. "We know that some medication and treatments aren't as effective on people from certain backgrounds, and we know that people of some backgrounds are more susceptible to certain diseases." He cites prostate cancer as one example. Men of Black ethnicity have a 1 in 4 risk of being diagnosed with the condition – twice as high as the UK average.
"A one size fits all approach to medicine doesn't work for everyone," says Dr Ogunkoya. "Our Future Health will move us to a point where doctors like me can adjust the advice or treatments we give, based on individual demographics."
That's why Dr Ogunkoya is encouraging everyone to join Our Future Health. "It's important to me that people don't get left behind. Getting people from all backgrounds to take part in this programme is a vital step in closing the gap in health inequality.
"It's a collective effort. I want everyone to feel that healthcare is for them. If you feel like you're not represented at the moment, then here's your chance to change things for the future."
The beginning of the future
Dr Ogunkoya describes his appointment with Our Future Health at the Boots Pharmacy in Piccadilly as "quick, painless and useful".
"This might inspire people to take a bit of responsibility for their own health," he said after giving a small blood sample, getting some measurements taken and having his cholesterol checked. "If you learn at your appointment that your cholesterol is a bit high, you can do something about it."
"I'm excited about Our Future Health because I can see it leading to new, preventative treatments and better health outcomes for everyone. I don't think it's an exaggeration to say that it could change healthcare forever."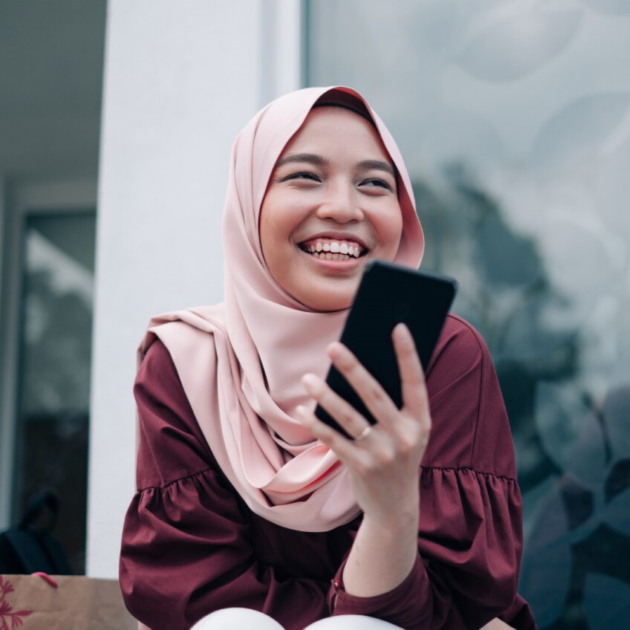 Let's prevent disease together
By volunteering for Our Future Health, you can help health researchers discover new ways to prevent, detect and treat common conditions such as diabetes, cancer, heart disease, stroke and Alzheimer's.
Find out more
Join Our Future Health now