'A stroke robbed my mum of her retirement. I hope Our Future Health stops it happening to others'
Volunteer Voices – 14 November 2023
For the latest in our Volunteer Voice series, NHS physiotherapist Jayne Faulkner describes the devastating impact of stroke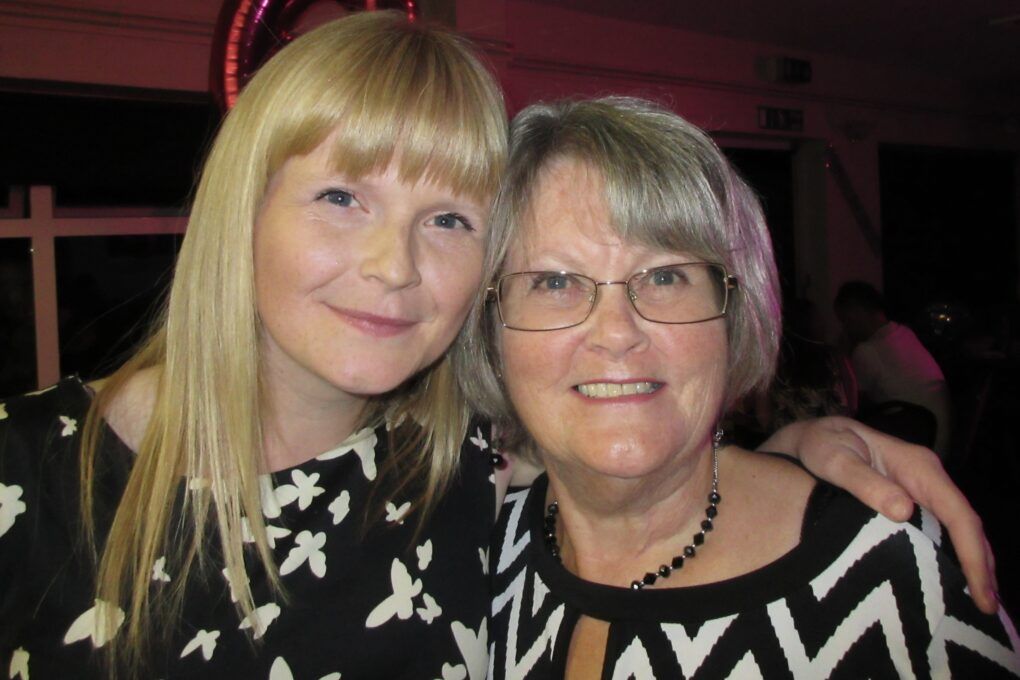 Like most people approaching their mid-sixties, Janice Faulkner was looking forward to a well-deserved retirement.
Janice had spent most of her professional life as a family support worker, helping vulnerable and disadvantaged children – while also raising three children of her own. "We'd watched her work tirelessly to help others for so many years," recalls Janice's youngest daughter, Jayne, who has volunteered for Our Future Health. "Now, it was her turn to enjoy life with my dad, spend time with us and her four granddaughters."
Sadly, Janice's retirement didn't turn out as the family had hoped.
'Something's wrong'
Janice stopped work at the age of 62, but afterwards she experienced a series of headaches and took medication to control high blood pressure. It was a sign of what was to come.
Jayne remembers visiting the family home in October 2017, three years into her mother's retirement. "She was eating some fruit mid-morning and suddenly said that something was wrong, she described her gums going numb and then her tongue. Her face began to droop, and she was struggling to lift her right arm."
Jayne followed the FAST steps (Facial drooping, Arm weakness, Speech difficulties and Time) that indicate a stroke – but before she had a chance to call 999, Janice's symptoms resolved. Her mother felt back to normal.
After running tests to investigate, doctors initially concluded that Janice had probably suffered a bad migraine. However, the following weekend, she suffered another more severe episode. "This time, she was barely conscious, she couldn't speak or move the right side of her body," says Jayne.
Janice was blue-lighted to A&E in Walsall Manor Hospital where she was diagnosed with stroke. A stroke occurs when the blood supply to part of the brain is cut off, causing it to shut down.
When she deteriorated a week later, she was transferred by ambulance to a specialist hospital in Queen Elizabeth Hospital in Birmingham for emergency surgical intervention. Janice was put on a ventilator, had a blood clot removed, and underwent a craniectomy, where part of her skull was removed to relieve pressure on her brain. "She really did go through it all," says Jayne.
'We lost the linchpin of our family'
Before the stroke, Janice had been an independent woman. "She was one of those people who was always on the go and thrived on it," says Jayne. "She was the linchpin of our family – the life and soul of us. She was the person you'd call because she knew everything."
The day Janice came round after her stroke, Jayne noticed how much her mum had changed: "She couldn't even sit on the edge of the bed and hold her head up." Janice had lost her ability to talk, to walk and carry out simple tasks. "We think her memory was still intact," says Jayne "but she had to relearn everything."
When Janice was finally allowed home after seven months in hospital, the family pulled together to support their parents as they adjusted to their new way of living. As an NHS physio, Jayne was able to help her mum regain her strength with exercises at home. "The doctors had warned that she may never walk or talk again but my mother was very determined. It was a lengthy process, but we did everything we could to help, even rebuilding the house for downstairs living because mum couldn't use the stairs."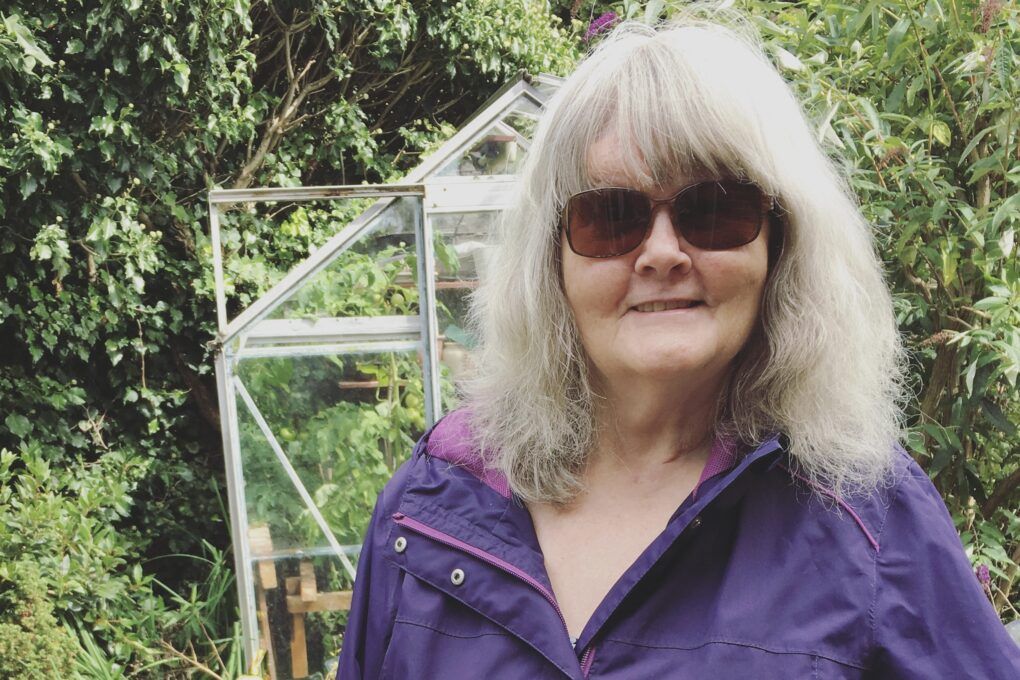 By 2022, Janice had regained part of her speech, was able to walk with a stick and was starting to enjoy simple pleasures again. "She was getting out a lot more and we had plans to take her to a concert," Jayne remembers.
But just days before the concert, Janice suffered her third stroke. Jayne got a phone call in the middle of the night: "It was my dad telling me I needed to go home because mum had had another stroke." The stroke was on the opposite side of Janice's brain to the others. "She was conscious for a little bit," says Jayne "but then she was comatose. There was nothing more the medical professionals could do. She died ten days later."
A chance to improve stroke healthcare
According to statistics from Stroke UK, 100,000 people in the UK suffer stroke each year – that's one every five minutes. The disease is more likely to occur in those aged over 55, although 1 in 4 strokes affect younger people. Around 35,000 people die from stroke in the UK every year.
Our Future Health hopes to improve the prevention of stroke, so that fewer people suffer its life-changing consequences. Although a stroke happens suddenly, it is normally the result of a long health journey, in which someone's arteries clog over time. Researchers will use our resource to better identify the people who are at high risk of the disease, so that doctors can intervene earlier, before a clogging artery becomes blocked or bursts.
When Jayne decided to join Our Future Health, she had her mother in mind – because she believes it is exactly the type of thing Janice would have done. "She always wanted to help people," she smiles. Jayne's brother and sister are also signing up to our programme in memory of their mum.
Jayne hopes that Our Future Health will spare families like hers the trauma of stroke in the future. "A stroke robbed our mum of the retirement she deserved," says Jayne. "If taking twenty minutes of my time to sign up to Our Future Health reduces the chance of that happening to another family, even slightly, it'll be absolutely worth it."
For more information on stroke, visit stroke.org.uk. Stroke Association is an affiliate charity of Our Future Health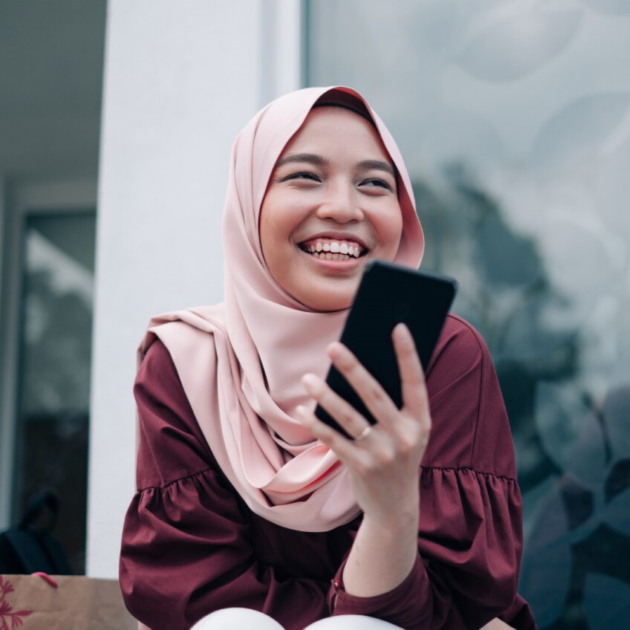 Let's prevent disease together
By volunteering for Our Future Health, you can help health researchers discover new ways to prevent, detect and treat common conditions such as diabetes, cancer, heart disease, stroke and Alzheimer's.
Find out more
Join Our Future Health now