200,000 volunteers set new record by signing up to Our Future Health
News – 2 February 2023
We've reached major milestones across the country, with appointment bookings hitting an all-time high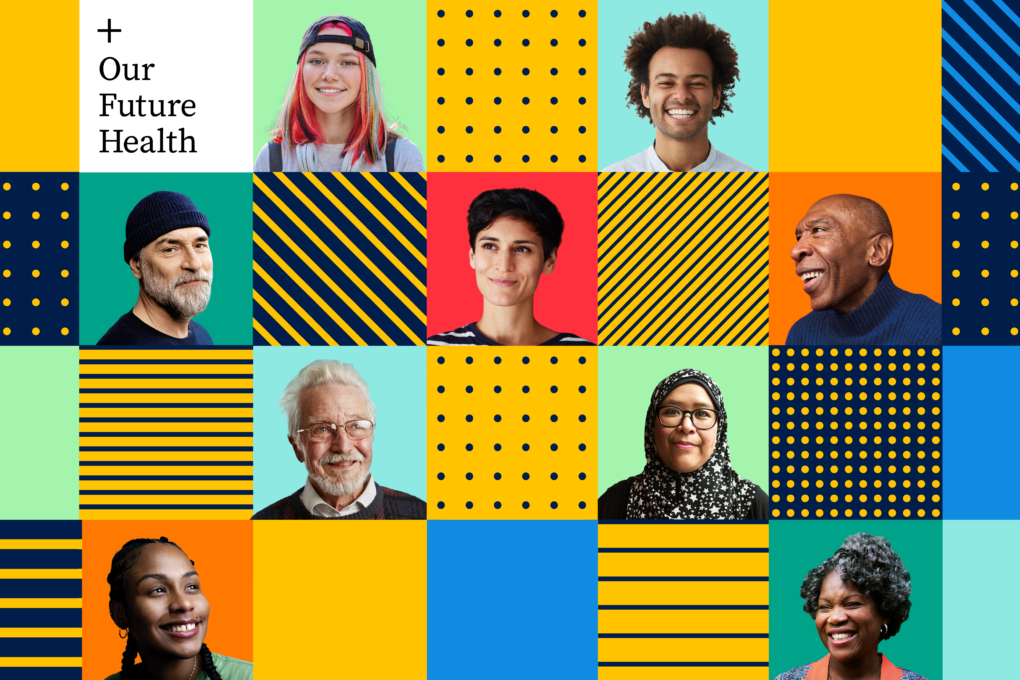 January may be known as a slow month – a time to hunker down and hibernate – but for Our Future Health, the first month of 2023 has been busier than ever. 
Thanks to an increase in the number of people volunteering for our programme after Christmas, last week we signed up our 200,000th volunteer. That means the number of volunteers taking part in the UK's largest ever health research programme has doubled since December 2022 – a significant achievement, especially as we only launched to the public in the summer of 2022. 
Throughout most of January, roughly 10,000 people booked appointments at one of our 20+ locations every week. On multiple occasions, we saw 1,500 appointments completed on a single day – a new record for Our Future Health, and, we believe, for programmes like ours around the world.
"To the best of my knowledge, no health research programme has ever got to this level before," says Dr Raghib Ali OBE, Chief Medical Officer at Our Future Health. "We're the first one to get this number of participants providing blood samples on a daily basis".
Of the five regions of where invitations to join have been sent to members of the public by post, Yorkshire leads the way in terms of volunteers, with roughly 17,000 people signed-up by the end of January 2023. The West Midlands is second on our unofficial league table, with almost 14,000 volunteers to date. 
'Proud to be part of the first 200,000'
To celebrate our 200,000th volunteer signing up, we visited our Croydon hub to ask volunteers how they feel about being part of the UK's largest ever health research programme.
Anita, 61, is a post office clerk who signed up with her husband at our Croydon clinic in January. "I'm happy to be one of the 200,000 who have taken part so far. We all need to play our part."
"My husband received a letter from the NHS and so we both decided that we'd join. After we said we'd go, my twin children, who are 31, and their partners all booked appointments. It's something we can do as a family to help improve the treatment of the illnesses that have impacted us."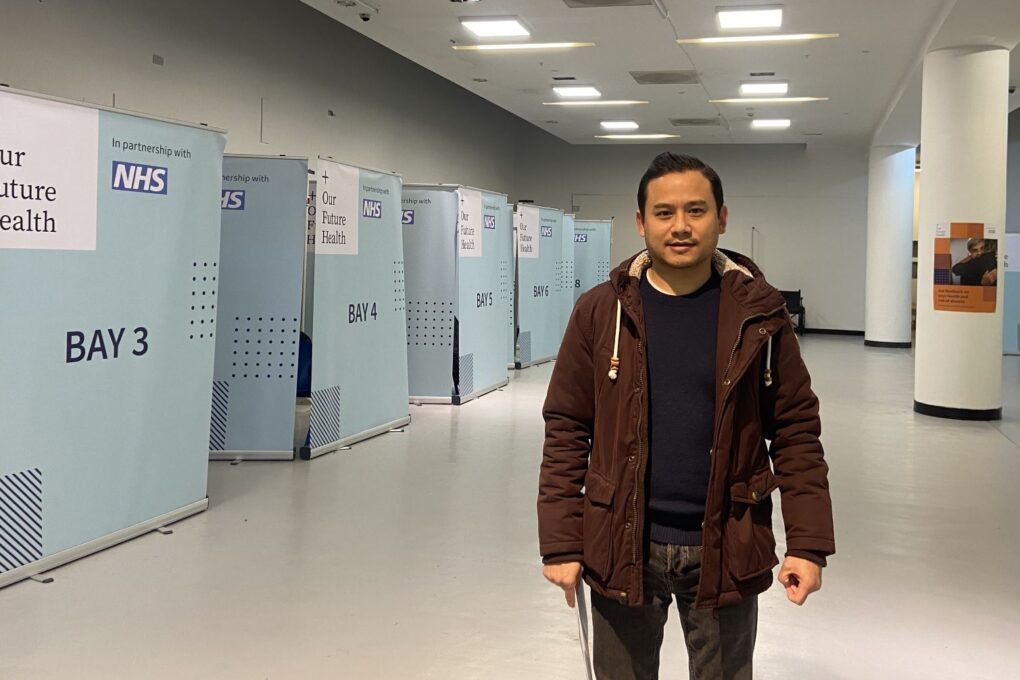 Sid Shrestha, 38, is a management consultant who also signed up at our Croydon clinic. He says he's motivated to help his children's generation. "I'm really excited to be part of the first 200,000. I feel confident there will be some great findings from this programme, and I will be proud to say that I was part of it." 
'Mobile clinics a hit with volunteers'
Our five mobile clinics, which travel the country to offer convenient appointments, have been one of the driving forces behind January's increase in volunteering. They were fully booked for much of the month, leading us to extend their stays in some supermarket car parks for up to two weeks before moving on to the next location.
At the start of the month, the mobile clinics were situated in Wakefield, Greenwich, Southwark, Solihull and Bolton.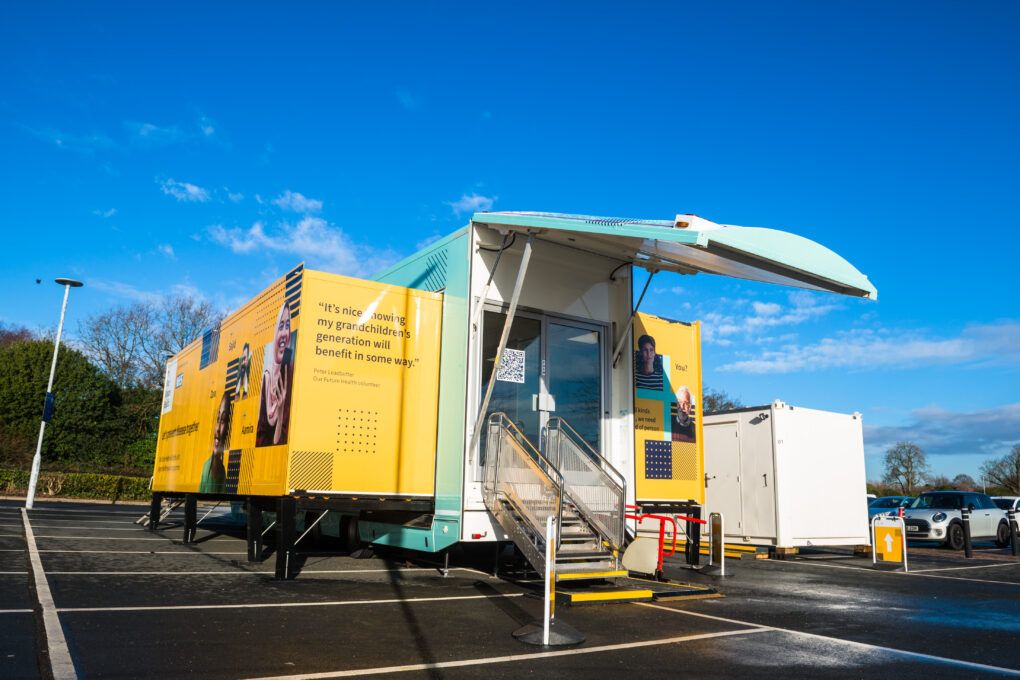 The first unit to hit maximum capacity on 6th January was in Solihull. "It's non-stop here," laughs healthcare assistant Emma Woodfield during a brief rest between volunteers at the Solihull mobile hub. "We have 150 appointments a day, and they're filled every day now." With five bays in which to see volunteers, that works out at 30 volunteers per healthcare assistant per day. "We're turning the participants around quickly because people are waiting." You can find out more about life inside that clinic by reading our recent story.
Those looking to sign up can look out for our mobile clinics soon to open in Sandwell, Rochdale, Halifax, North Acton, Hackney.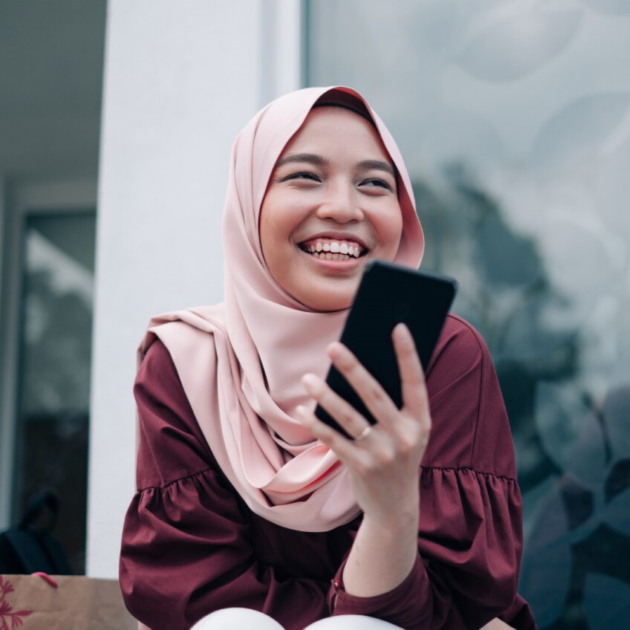 Let's prevent disease together
By volunteering for Our Future Health, you can help health researchers discover new ways to prevent, detect and treat common conditions such as diabetes, cancer, heart disease, stroke and Alzheimer's.
Find out more
Join Our Future Health now