1 million volunteers join UK's largest health research programme
News – 6 November 2023
Our Future Health, the UK's largest ever health research programme, is celebrating its millionth volunteer joining the programme, just over a year after it started recruiting
The milestone means Our Future Health is now over a fifth of the way towards its goal of recruiting 5 million volunteers, with around 3,000 new people joining every day.
Our Future Health is creating a detailed picture of health in the UK by collecting and linking genetic and other health data for millions of people. This will enable researchers to find breakthroughs that help revolutionise the way we detect, treat and prevent disease. The programme will help transform healthcare around the world, leading to millions of people living longer and healthier lives.
Our Future Health is particularly focused on recruiting volunteers from ethnic minorities and more deprived communities as these have been under-represented in health research in the past. Because of its focus on diversity in recruitment, Our Future Health also now has the largest ever number of volunteers from more deprived backgrounds and ethnic minority groups of any UK health research programme.
Anyone over 18 can volunteer by signing up online. They will then be asked to complete an online health questionnaire and book a clinic appointment. At the appointment, which are held in pharmacies and in mobile clinics that travel around the country, volunteers give a blood sample, and some physical measurements are taken. They are also offered information about their own health, including their blood pressure and cholesterol levels, and in the future they will be given the option to receive feedback about their risk of some diseases, and have the chance to take part in further research studies.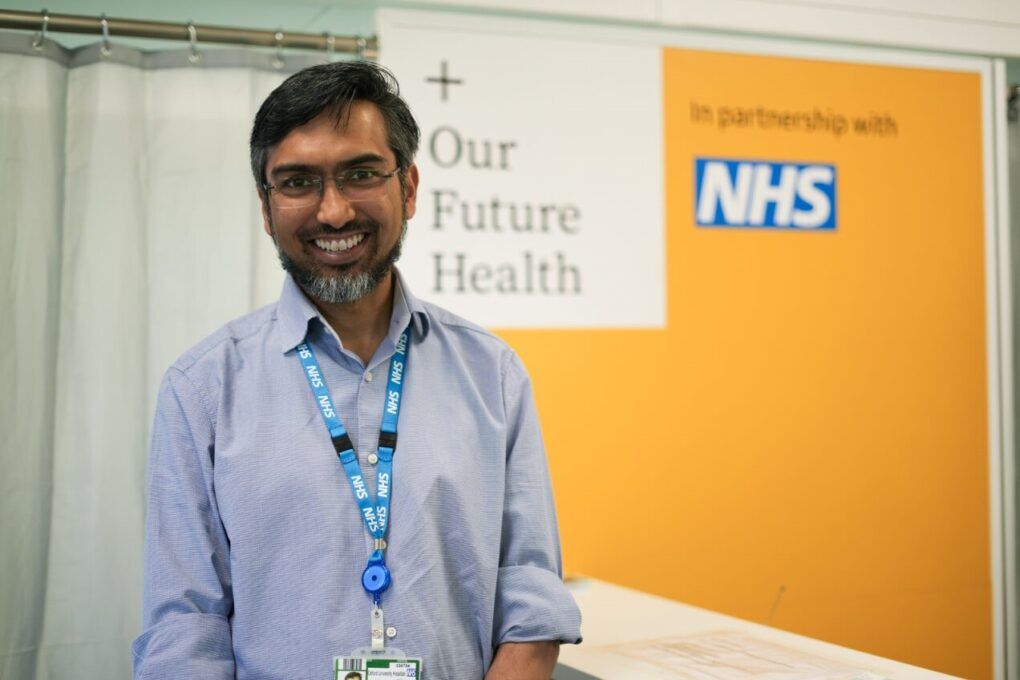 Dr Raghib Ali, Chief Medical Officer of Our Future Health, said:

"From developing the first vaccine to understanding the structure of DNA, the UK has a history of leading the world in health research. Over the last year, it has been hugely inspiring to see people signing up in their hundreds of thousands to help write the next chapter in that story.
"While the breakthroughs of the past were often due to the brilliance of individuals, the breakthroughs of the future will rely on a large group of people who are united by their collective determination to play their part in making positive change. Each one of those million volunteers is contributing to creating a world-leading resource that will lead to discoveries that will save lives.
"But as far as we've come in the last year, we have even further still to go. We need another 4 million volunteers before we can fully harness the potential for using health data to make lifesaving discoveries. I would urge everyone to consider signing up – it's something positive you can do for your own health, and you will also be making a positive contribution to the future health of millions of people around the world.
"The relative lack of diversity in previous research has meant that those who are most likely to benefit from medical research are also the least likely to take part, further widening health inequalities. Our Future Health is committed to changing that by ensuring that the programme enables everyone to live longer, healthier lives, which is why it's so important that people of all backgrounds take part."
Professor Sir John Bell, Chair of Our Future Health, said:
"When we started Our Future Health, we set out to create a health research programme on a scale never seen before anywhere in the world. Hitting one million volunteers over the last year is a truly remarkable achievement and means we're now rapidly turning that ambition into reality.
"And with thousands more people joining every day, we can now be very confident Our Future Health will become the most powerful research tool we've ever had to tackle chronic diseases. It will enable discoveries that help us change our health system from one where we mostly treat people who are already sick, to one where we can do much more to stop people becoming sick in the first place."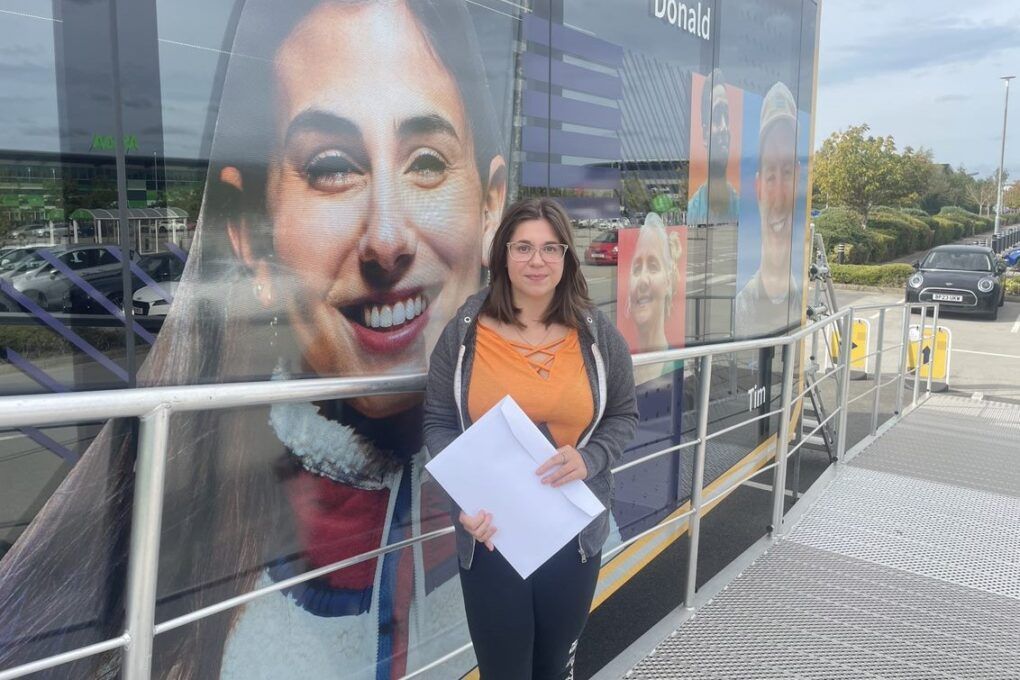 Wiktoria Niewiadomska, 23, a master's student who signed up as an Our Future Health volunteer at our Milton Keynes clinic in October, said:
"I've been diagnosed with high blood pressure, which is unusual for my age. I think it's genetic as my parents have it too. It's great that younger people have the opportunity to find out their cholesterol levels and blood pressure at their Our Future Health appointments. If you know your levels are high, you can do something about it like I did. It's exciting to be one of one million volunteers getting behind this research – being part of the UK's largest health research programme is something to be proud of."
Dr Vin Diwakar, National Director for Transformation, NHS England, said: "This huge milestone is a powerful signal that growing numbers of people want to participate in solving some of the most significant health and care challenges we face today. Our pioneering NHS DigiTrials Recruitment Service, funded by Data for Research and Development Programme, has supported Our Future Health to open up research opportunities to a wider range of people – particularly across underrepresented groups. We look forward to continuing our partnership with Our Future Health to further increase access, diversity and equity in research participation and to enable their important research into prevention and early detection of diseases that will help the NHS to improve health outcomes for all."
Volunteers who don't live near a location where Our Future Health clinic appointments are currently available can join now and be notified when new clinic locations become available. New locations will be announced on the Our Future Health website and social media channels. 
Our Future Health is an ambitious collaboration between the public sector, life sciences companies and leading UK health charities including: Action Against Age-related Macular Degeneration, Alzheimer's Society, Asthma + Lung UK, Blood Cancer UK, Breast Cancer Now, British Heart Foundation, Cancer Research UK, Diabetes UK, Fight For Sight, Kidney Research UK, Pancreatic Cancer UK, Parkinson's UK, Prostate Cancer UK, Royal Osteoporosis Society, Stroke Association and Versus Arthritis.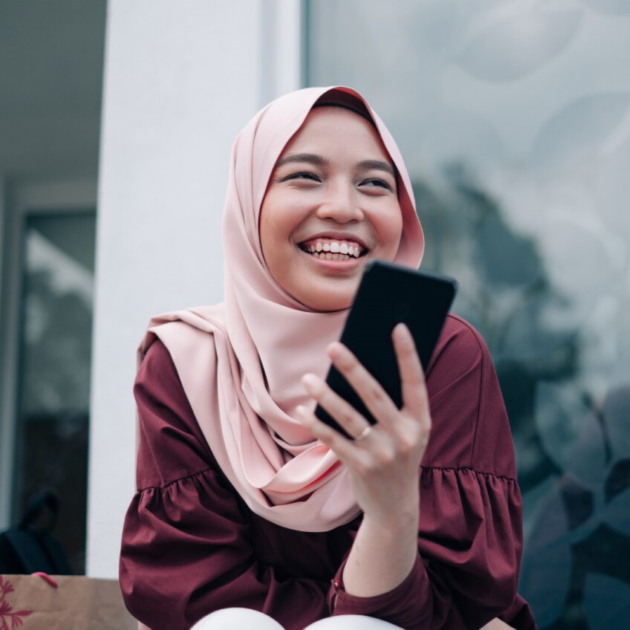 Let's prevent disease together
By volunteering for Our Future Health, you can help health researchers discover new ways to prevent, detect and treat common conditions such as diabetes, cancer, heart disease, stroke and Alzheimer's.
Find out more
Join Our Future Health now